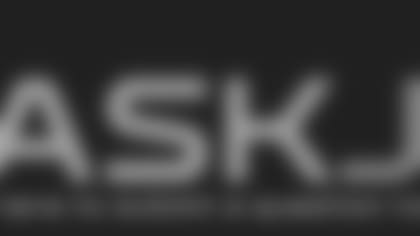 ](http://www.titansonline.com/news/ask-jim.html)
It's a critical time for the Titans, set to play three straight games at Nissan Stadium after winning last week against the Dolphins.
But the focus is squarely on the Cleveland Browns, just like my focus is on this mailbag. It's one question at a time here.
Dennis Pfeifer from Lake Havasu City, Arizona
Question: I'm a longtime Titans/Oilers fan. I loved the Bum Phillips, Earl Campbell, Billy White Shoes Johnson, and Warren Moon to name a few from that era. Of the newer era players I like Eddie George, Jevon Kearse, Frank Wycheck and a huge fan of Steve McNair. Now we will get to my question. The Titans said they couldn't wait to get Kendall Wright back to play the slot and he has been back for two games. I have only heard his name mentioned a few times for small gains. Why haven't they used him more? Keep up the good work and I really like you keeping us informed out here in the desert.
Jim:  Hey Dennis. Sounds like you do go back a while. Kendall didn't play much last week -- just 21 of the offense's 74 plays to be exact. That's just 28 percent of the snaps. Titans coach Mike Mularkey said the Titans just didn't use many packages involving Wright against the Dolphins, which explains why his snaps were limited. He'll line up primarily in the slot the rest of this season. I expect him to be used more in the near future, though. He's still working himself back into playing shape, too, after missing so much time.
---
Devon Chester from Memphis, Tennessee
Question: Hey Jim. That was an awesome win against Miami on Sunday I'm glad we got that W. With the special teams two weeks in a row giving up a touchdown is it possible to make some roster changes to improve it? And if so who do you think will be put on the special teams. Hope to see you at the Browns game on Sunday and Titan Up!
Jim: Hey Devon. Thanks for the email. Mularkey has promised some changes on special teams under new special teams coach Steve Hoffman. I realize one of the changes fans would like to see is no more punt returns for touchdowns. We've seen enough already, right? The Titans will benefit from guys getting healthy. Safety Da'Norris Searcy and cornerback Cody Riggs both returned to the practice field this week, and they've been solid on special teams. Across the board, guys are going to have to tackle better as well. See ya Sunday.
---
Dustin Rogers from Durham, North Carolina
Question: Hey Jim, thanks for all your articles. They really help me get my Titan fix since I wasn't willing to fork over the money to DirecTV for NFL Sunday ticket this year. I'll take donations :) Anyways, I know last week was a great win but can we really win like that week after week? Meaning if the only way we can win games is to have over 200 yards rushing can we really be consistent with that? Also how great would it be if we can put together 4 more wins against this "easier" schedule!!! GO TITANS!
Jim: Hey Dustin. The Titans would sure like to win games like that. Sure, there will be weeks when Marcus Mariota will have to throw the ball more, but it's going to be a balance a lot of weeks with a lot of DeMarco Murray. Don't get ahead of yourself by looking ahead! The "one game at a time" is definitely the right approach for a team that won just three games last season.
---
Isaiah Allen from Thompsons Station, Tennessee
Question: Hey Jim, had a question about LeShaun Sims. How do you think his performance has been? Do you think he could eventually challenge Perrish Cox for the starting corner spot opposite of Jason McCourty?
Jim: Hey Isaiah. Appreciate the email. I like what I have seen from Sims in practices, but right now he is behind Cox and I can't see a scenario where he'd challenge him for a starting role this fall. Cox hasn't been perfect, but he's been steady, has made plays, and he's locked in right now opposite McCourty.
---
Chris Chapman from Hermitage, Tennessee
Question: Hey there Jim! I hope you're having a good week thus far. As a diehard Titans fan I'm very stoked about our win on Sunday, both offense and defense played a very solid game. It looks as if special teams still has some work to do but I'm sure coach "Hoff" has that under control. Win or lose I'm very proud to call myself a Titans fan. I see those guys week in and week out fighting and clawing to get a "W". My question is about the defensive side of the ball for this week. Ray Horton was our DC last year and this Sunday he is coming back to play against us. Considering the fact that Dick LeBeau stayed and for the most part didn't change a lot on defense will that change our defensive strategy for this week? I realize coach Horton was only here for a short time but he and coach LeBeau laid the groundwork last year for the stellar defense we have now. As always thanks for all that you do. And btw I caught a glimpse of you in a suit and without your visor; you clean up pretty good bro! TITAN UP!!!
Jim: Hey Chris. Appreciate that! I prefer the visor look, though! Keep in mind this is LeBeau's defense. What Horton preached last season came from all the years learning from LeBeau, whether as a player or as a coach. The Titans won't change anything they do on defense, they just hope to keep playing like they did last week when they tallied six sacks and picked off two passes.
---
Bruce Dawson from Nashville, Tennessee
Question: Hi Jim. Can the team do away with the all white uniform scheme? It gives no positive feeling whatsoever. It's washed out and bland, just like they play when they wear it. The defense practices in the navy blues, why not wear them at home games? I understand the heat issue but these all white jerseys have got to go! Either blue tops and white bottoms or white tops and blue bottoms going forward please.
Jim: Hey Bruce. The whites at home are done for the year. You'll only see them on the road from here on out. The Titans will be decked out in navy blue jerseys this Sunday and a lot more moving forward.
---
Timothy Cordeiro from Clearwater, Florida
Question: Hey Jim. It's nice writing after a win, huh? Really quick, Marcus was asked in his postgame presser about his success in the two minute drill. He said that the no-huddle and spread formations are something he is and always has been comfortable with. Now, I agree with the game plan of running the ball 1st but at some point, if he keeps killing it in the hurry up, what do you think the coaching staff should do. Obviously, we're in too deep to completely switch our style of play, but Marcus' skill set and ability in a spread passing game is evident. Can it be ignored? Thanks, as always, for what you do.
Jim: Hey Timothy. Thanks for the question. I think you'll see the coaches mix in some no-huddle at different times, but make no mistake, this team wants to run the ball. I think that's what could make this offense dangerous moving forward, their ability to do a number of things. Mariota is definitely comfortable in the no-huddle, so that's a big plus. And the variety should keep defenses off-balance.
---
Ryan Elder from Orlando, Florida
Question: Hey Jim. I had the privilege of attending the Miami game this past weekend, and it was a blast! However, I hate to admit I was very disappointed by the player-fan interaction. Since I had seats really close to the Titans tunnel, I hollered at just about every player to come sign a poster I had, but Delanie Walker was the only player that even acknowledged my existence. Is there a policy against players giving autographs on game day? Again, I thoroughly enjoyed this game, but I really would've appreciated at least a wave or something to this die-hard fan who screamed his head off for the visiting team.
Jim: Hey Ryan. I'll be honest: Game days are tough for autographs, and they always have been since I've been around the NFL. You have to keep in mind this is their work day. It's a serious job, and the players are putting their health at risk every time they take the field. Guys are in a zone before the game. Some friendly guys during the week won't crack a smile leading up to kickoff. A lot of them also have the volume on their headphones jacked up, so maybe they didn't hear you? After the contest they're required to be back in the locker room in a timely manner for the head coach to address the team, so it's tough to get them then as well. I know it probably sounds like I'm making excuses for them, but it's just the way it is. With that said, I still see interaction with fans on game days. And I saw some guys signing autographs, and slapping hands with fans in Miami. Sorry you didn't have any luck. Glad you were able to see a win, though.
Have a great weekend everyone!
TitansOnline.com looks back at the all-time series against the Cleveland Browns. (Photos, Donn Jones, AP)