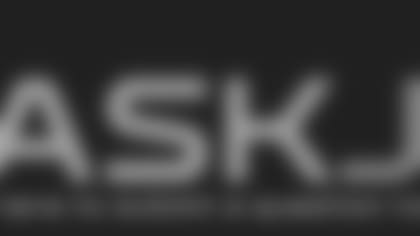 ](http://www.titansonline.com/news/ask-jim.html)
The Titans will be back in action at Nissan Stadium on Sunday, against the Raiders.
I'll be there, but first I'm going to raid this mailbag.
Tim Cordeiro from Clearwater, Florida
Question: Hey Jim, first-time writer but been enjoying your work for a while now. Keep it up for all of us out-of-towners. Firstly, the o-line was such a big topic coming into the season, and it seems like there isn't much concern about the Chance Warmack loss. Isn't this a big a deal as I think it is? The line was already not playing awesome through two weeks and without Chance I'm not sure if Marcus Mariota can last the season. Of course, we're coming off a win and that's the last thing that should be on our minds. But your thoughts would be appreciated. Secondly, Derrick Henry needs more touches, still, no? Thanks Jim, and go Dodgers!
Jim: Hey Tim. Losing Chance hurts, no doubt. He didn't play well last week, but I think a lot of that is because he suffered the injury in warm-ups and it impacted his play. But I think the offensive line has been solid as a whole. Taylor Lewan, Jack Conklin, Quinton Spain and Ben Jones all graded out really well against the Lions, and the unit has been solid through two weeks, and Pro Football Focus agrees.  I think there's been less panic from the fan base, in part, because the Titans have depth – and experience -- at the position. It's going to be either Josh Kline or Brian Schwenke at right guard in place of Chance on Sunday, per Titans coach Mike Mularkey. Kline was a starter last season for the Patriots, and Schwenke has plenty of NFL experience himself. As for Henry, I think you'll see him get more touches in the not-so-distant future, but it's going to start with DeMarco Murray at running back. And, go Dodgers! Win for Vin!
---
Antwon Ford from Columbia, SC
Question: Hey Jim! Is it possible the Titans will return wearing the 1999 uniform colors instead of the powder blue? I think the original colors look better. (My opinion). Also, last week's game was teeeeerrible!!! Yes, we won, but in my opinion we beat ourselves. Our defense in my opinion is still struggling. Are they making any new changes to the defense?
Jim: Hey Antwon. The Titans will be decked out in white jerseys on Sunday, but you'll see them in the navy blue plenty of times down the stretch. That's the primary jersey now, although you'll see them in the light blue as well. As for last year's game being "teeeeerrible", not sure a lot of folks will agree with you. It's hard to win in the NFL, and to come back from down 15-3 at the start of the fourth quarter, that qualifies as a big win on a day when the defense only gave up one touchdown. Look on the bright side, my friend! I've seen some "teeeeerrible" games, but Sunday wasn't one of them. Unless you're talking about all those penalties.
---
Kenny Gore from Horse Cave, KY
Question: Hello Jim. Hope all is well in Titan-Land.....Man when I think of what you get to do for a living it makes me so envious. If I could land a job with the Titans, even mopping the floor, I would be the happiest employee on Earth!! LOL. I must say, you have paid your dues; and earned it. Keep up the great work. Last week I grew very frustrated with the offense. We just did not look the same as we did in the preseason. We looked far less refined. It seemed as though we had a lot of communication issues. I sure a loud road environment had some effect. However, do you think the constant shifts & motions we are employing is proving tough to grasp for a young team? We are starting rookies in key spots on the offense. WR, RB, & RT all have rookie starters playing substantial snaps. Additionally Marcus has yet to play 16 regular season games. I think fans often forget he is so young. Due in large part to his poise & outstanding rookie year. I know the shifts & motions tell us things about the defense; and possibly confuse the defense. Do you think it is effecting the offense??? If so do you think it will improve, as most things do, the more they do it?? I knew Chance was playing bad, I did not realize he was injured. That certainly sheds some light on his poor play in Detroit....
Jim: *Hey Kenny. Hope all is well. Mularkey was asked by ESPN's Paul Kuharsky about the shifts this week. Here's what he said: "I know it's very frustrating defensively. I've heard more comments from defenses of all the adjustments they have to make, who they have to talk to, to make sure everybody's in the right place. It's not a window dressing, the shifts and the motions. It's for us to gain an advantage someway, somehow -- personnel wise, angles, get one of them to not be lined up right, which is catastrophic if you aren't where you're supposed to be. They're all designed to put the defense on their heels. … If we think it's going to affect our guys, it will not be used." Hope this sheds some light. *
---
Gerardo Villarreal from Monterrey, Mexico
Question: First of all thank you for all your hard work! I am an Oiler/Titan fan since December 8, 1991, that day the Oilers beat the Steelers and won their first AFC Central Championship. I live within driving distance from Houston and I follow the team since. That means going to many games in Houston when there were the Oilers and I've never missed a game in the Texans-Titans series at Houston. This year is special for me I will be going to the next three away games (Houston, Dolphins and Chargers) and that is a first for me (I normally follow the team to Houston and an away game, and every two or three years I visit Nashville). I will be really close to the Titans sideline in Miami, so I will say hello to you and Amy. I don't want to ask a question but I want to say something that worries me. I live 1,200 miles from Nashville but I love the team. I've watch every Titan game since 1999. I've been to 25 games and after this season I will have attended my 26, 27 and 28.
My purpose is not to brag but to try to encourage the fans that live near Nashville or in Nashville. It is really disappointing that you hear other team chants on every home game while people in other places spend plenty of money to watch them play far away from home or would love the opportunity to root for them close to home 8 Sundays a year. Thanks for making it feel that we are part of the Nashville fan base, even though we are far away…Go Titans!
Jim: Hey Gerardo. Appreciate you taking the time, and definitely give me a shout when you see me. It sounds like you're a great fan. I know the Titans have a ton of them, too. Mularkey talked about wanting to take back Nissan Stadium this week. He hates seeing and hearing fans of the other team at the games making noise. I really do believe winning will cure a lot of it. See ya in Miami!
---
Warren Hananoki from Honolulu, Hi
Question: Curious on Perrish Cox interception.  He intercepted the ball and went down on his knee to kill the play, but no Lion touched him.  No Lion was chasing him and couldn't he have run with the ball for touch down since no Lion was paying attention?  Aloha
Jim: Aloha! Even though Perrish wasn't downed, officials ruled he gave himself up when he went down like he did. They blew the play dead at that point. They do that to protect the player. At that point, Cox just wanted to end it.
---
Mike Gabris from Waipio, Hawaii
Question: Good win over Detroit. Mariota is more efficient in the shot gun than under the center. He can make the 10 to 20 yards pass, will the offense coordinator start putting in some deep throws in their scheme? Aloha, Mike.
Jim: Aloha! Two in a row from Hawaii! Mariota has been effective from the shotgun, no doubt. I do think you'll see more deep throws moving forward. The team knows it's going to have to take some shots to loosen things up. But to really be effective, they're going to have to complete some of those! Stay tuned.
---
Daniel Cotterell from Clarksville, TN
Question: Hey, Jim. Hope you're doing well. I have two quick questions for you. First, not that it matter that much, but I'm curious as to why none of the Titans' captains are wearing "C" patches on their jerseys? Second, in the game against Detroit, there appeared to be a clear as day fumble and Titans recovery on Detroits last drive that eventually ended in a Cox interception. The TV announcers were pretty vague, they just said that it looked like a fumble, and they were surprised it wasn't reviewed and then they moved on. Again, it looked like a clear cut fumble and recovery by TN. I realize Coach couldn't challenge it, but the Lions called a timeout there, so I'm just very curious to see what your thoughts were on that play, and if you had heard anything as to why he was called down? And more importantly, why/how on earth that was not reviewed by the booth?
Jim: Hey Daniel. Good question on the captains. I did a story on that subject this week on TitansOnline.com. You should check it out if you didn't see it. I asked Jurrell Casey about it, and he said the players voted not to wear the "C" patch even before they voted on the 2016 captains. Here's more from Casey: "A lot of guys just wanted to keep it a team-first situation. "We are not wearing the Cs, and it's something we all voted on. It is different, but it shows unity. It shows we're all the same, we're all one, and we can all lead this team no matter what."
---
Collin McNeil from Parts Unknown
Question:Hey Jim, lifelong Titans fan, but first time ever shooting in any questions. My first is: Do we need to stop forcing the idea of giving our backfield a name? Or is the entire staff open to it if they hear one good enough. My favorites are Super Mariota and the Smash Bros (Good timing with all the N64 video game stuff Taylor Lewan started), or the Bruise Brothers. Second question: Our biggest hole seems to be our secondary how long do playmakers like Cody Riggs and Kalan Reed have to typically wait before getting a shot at starting. They have made the most of their opportunities. Why not take a risk on something if the position is weak anyway? Thank you for all you do Jim!
Jim: Hey Collin. Thanks for the questions. I don't mind hearing the nicknames for the backfield. Maybe one will stick like "Smash and Dash" did back in the day with LenDale White and Chris Johnson. As for the secondary, I like Riggs a lot. He played some on special teams last week, and he'll continue to try and work himself in the mix. Reed remains on the practice squad, but the team likes him as well. Defensive coordinator Dick LeBeau talked about the secondary this week, and he's happy with the group right now. This is a huge challenge this Sunday with Amari Cooper and Michael Crabtree, so the group will need to play well.
TitansOnline.com looks back at the all-time series against the Oakland Raiders. (AP Photos)