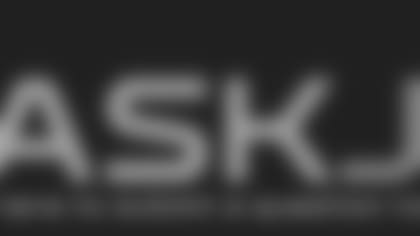 ](http://www.titansonline.com/news/ask-jim.html)
The Titans have reached the bye week.
But that doesn't mean we're going to kiss the mailbag goodbye.
Chris Chapman from Hermitage, TN
Question: Hey Jim!!! It seems as though fate has stepped in concerning our CB position. Promoting Kalen Reed was a smart move I believe. Although, I have to wonder if this move should've been done sooner rather than later. I understand the reasoning behind releasing Perrish Cox, did he have some kind of undisclosed injury? He has been a pretty solid CB during his career. As a fan I wish him well and hope he can somehow regain his previous form. Do you believe releasing Cox solves our secondary issues? I don't... I strongly believe that Marcus Mariota and our offense can and will run and gun with any put in our way. Considering where we were this time last year I'm excited that we are even in the playoff conversation!!! GO TITANS!!!
Jim: Hey Chris. Appreciate the email. Some guys will need to step up in the secondary, and with Reed being promoted to the active roster, he's now in the mix. Cox struggled mightily in recent weeks. He said he was dealing with a nagging wrist injury but he never missed a practice or game. He just lost his confidence and it showed. So that's why the move was made. A big challenge awaits the group right off the bat out of the bye week in Denver. Mariota and the offense will need to stay hot. But December should be fun…
---
Michael Newsome from Drexel, NC
Question: The Broncos had a NIGHTMARISH time trying to block from the RT position on Sunday.  How much will that influence the gameplan for our front seven?  Because if I'm the defensive coach, then I'm moving Jurrell Casey over to line up over the A-gap between the center and right guard all day long.  Casey demands a double team, forcing the RT to play on an island with Derrick Morgan all game.
Also, how much does the release of Perrish Cox affect our gameplan for this game? We all know that Dick LeBeau wants to blitz every play. But with youth and inexperience at the corner position chasing Sanders and Thomas, how conservative will we be forced to play at the linebacker position? Thanks in advance for the reply.
Jim: Hey Michael. Good looking out with the Denver struggles at RT. All I can say is if you noticed it, I'm sure the defensive coaches did as well. :) But teams make adjustments week to week, so I'm curious to see how Denver does against the Jaguars on Sunday. Not sure how much the Titans gameplan will change after the Perrish Cox move. The Titans will want to get some pressure on Siemian, but those receivers are definitely dangerous and will need to be smothered.
---
Gabriel Varney from Kingsport, TN
Question: Hello again Jim. Do you see the offense using Derrick Henry more of the short yardage situations (third and 1 or 3rd and 2)? I've noticed the last few games that we have played that they have let Murray run the ball on these short but CRUCIAL runs and has go stuffed every time. Now I'm not saying Murray isn't a great back because he is. I give credit when it's due. He is having a great bounce back year and I have always been a big fan of his. I'm just saying when its crunch time and we need a short yardage he isn't getting it done on the big plays. Why not put Henry in and let him have his chance and pound the rock??? He is bigger and stronger than Murray is and would be the ideal power back for 3 and 2 or 4 and 1!!!!! I understand Murray is more experienced and is great pass catcher out of the back and great blocker. This last game against the Bears, Henry was pounding the rock great and seemed to be the "hot hand" but instead got pulled out for Murray who failed to convert again on critical short yardage plays. Sorry for the rant but I just feel like they should let Henry run the power short yardage runs when it matters. Again thanks again Jim and as always GO TITANS!!!!!!!!!!
Jim: Hey Gabriel. Henry sure looked good on Sunday to me. He ran the ball with authority, and he was effective. Mike Mularkey was asked this week if they might start using Henry more in short-yardage situations, and he said it would be discussed. So stay tuned…
---
Aaron Boyce from Las Vegas, NV
Question: Hello Jim. Thank you for all you do throughout the football season, I enjoy reading and watching your reports! The Titans are finally very fun to watch! Even in their losses, there was hope. To begin the season I was one of those that was hoping for 5-6 wins, now look at this team!
My question is regarding the next 2 games, how the coaching staff will call plays, and utilize players.
With the remaining schedule, do you believe that the Titans can get it to week 17 for a winner take all AFC South Championship game? If they run well against the Broncos they can take that game I believe. This game is THE ONE to show the Smashmouth portion of the team, they'll have to pound it with Murray AND Henry, with a little Mariota mixed in. I feel if they limit turnovers and turn up their defense they can win at Arrowhead. This one will be all Marcus if they want to win there. Thoughts?
The coaches seem to go conservative at the most inopportune times during some of these games. Will the staff open up the whole playbook in these last 4 games? I know Mularkey and Robiskie have a ton of plays that are beyond creative and we'll need those in in order to win these. Also, I truly believe they need to keep the pedal to the metal for 60 minutes in each game the remainder of the season to come out on top.
Murray was promised he'd be the workhorse in the run game, he's been everything and more that the Titans have hoped for but it's getting toward the end of a long season. The promise has been kept, so will the coaching staff now work Henry into the mix more so that Demarco has some gas left in the tank in what I'm hoping to be the championship game in week 17 AND BEYOND?
Again, thank you for all you do Jim! Have a great holiday season! See you in the playoffs!
Jim: Hey Aaron. It's definitely been an exciting season, and the Denver game is huge, no doubt. And it's definitely winnable. I think the Titans will need some balance on offense, but I know Denver is ranked first in the NFL in pass defense, and 27th vs. the run. So some Smashmouth could be in order. As for the Titans offense, I think it's been consistently good – ranked 7th overall after 12 weeks, and No.1 in the league in red zone offense. Now that's a big improvement. I know some folks thought they got a little too conservative in Chicago, but the D needed to make some stops, too.
---
Chris Harris from College Station, Tx
Question: Hey Jim. Straight to the point. It's clear that our offense can score on anyone. A very welcomed improvement from last year! After this weekend, the Gods are smiling on us. Teams that we needed to lose, lost. What are the IMMEDIATE plans to improve the secondary as we fight for a playoff berth or even a divisional championship?
Jim: Hey Chris. I'm sure you saw this week the team released Perrish Cox and promoted Kalan Reed from the practice squad. The immediate plan is for the entire group to play better, minus Cox.
---
Jimmy Wright from Pace, FL
Question: I was wondering why the Titans aren't using Derrick Henry more on offense? I am a big Bama fan and was just curious? I like to see former players do well.
Jim: Hey Jimmy. I touched on Derrick earlier with Gabriel's questions. I think he'll get more chances moving forward, and he has looked good when he's played. But he's playing behind one of the best backs in the league this season in Murray. Be patient, because Derrick has been. And he's going to be a good one.
Have a great weekend everyone!