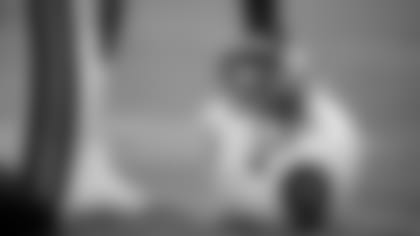 ](http://www.titansonline.com/news/ask-jim.html)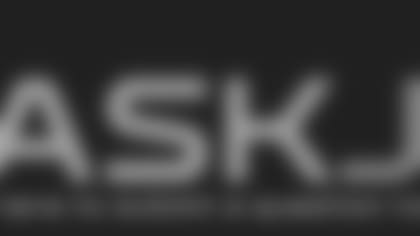 ](http://www.titansonline.com/news/ask-jim.html)
NASHVILLE, Tenn. –** It's here – the preseason at least.
The Titans face the Jets tonight at MetLife Stadium in East Rutherford, New Jersey.
Meanwhile, this mailbag is coming right to you.
Chuck Klumb from Clarksville, Tennessee
Question: We all know Adoree' Jackson is good in the return game but in an effort to save him for the defense, do you think the coaching staff will use him more only in certain situations that could maximize his return ability or will they use him on every punt return?
Jim: Hey Chuck. This falls in the "to be determined" category, but seeing Jackson in the return game in last week's scrimmage was impressive. He's going to be a hard guy to keep off the field. Jackson is still going to have to earn a spot in the defense to make this a really tough question, too. Meanwhile, other guys will have a shot in the return game as well.
---
Dennis Melton from Franklin, Tennessee
Question: Jim, thanks for the coverage.  Two questions:  1) When a UFA gets injured and then is waived, as Mr. Victor Ochi from Stony Brook was, what are the team's obligations to the player?  2) I noticed that the QB from Western Kentucky didn't play in the scrimmage; do you know the story there?
Jim: Hey Dennis. Victor's injury was a serious one (a torn ACL), so he was waived injured and will end up on the team's injured reserve list for the season. He'll be paid a portion of his contract if he had a split contract, which is oftentimes the case for undrafted free agents. UFA's who suffer injuries not as serious usually work out an injury settlement with the team. As for WKU's Tyler Ferguson, he's gotten work in practices. I'll be interested to see how much he plays in preseason games.
---
Hunter Phelan from South Pasadena, California
Question: Hi Jim once again thanks for all your great coverage that you do for the Titans and keeping us Titans fans in the know. Your DODGERS are looking really good right now. I saw them live last weekend beat their Rivals GIANTS good times, and just added Darvish WOW!!! WS very much in reach.
In the dog days of training camp I'm praying all our Titan players stay healthy and we can have a great season all of us expect. I know there is a rash of injuries every year during these times but it seems like there is a ton of ACL injuries league wide. Maybe I'm wrong but it sure seems like more than I ever remember. My question is there any type of training camp drills that players go through that could be causing this? Or is just plain bad misfortune? Enlighten me please Jim.
I was fortunate enough to go see the TITANS last year vs San DIEGO. GREAT GAME. Met a ton of GREAT TITAN FANS FROM Hawaii. TITAN NATION is strong. I just got my tickets (titan sideline) vs San Francisco in December. SEE y'all then. Go Titans!!!
Jim: Hey Hunter. Man, I'm definitely fired up about the Dodgers. It's been a memorable season so far – I just hope it ends well. As for the injuries, they just seem to come in waves. The ACL injury last week to Ochi was a freak accident. It happened in open space, and he just took a bad step it looked like. Several years back I remember a rash of Achilles injuries. I don't think drills can prevent some of these things unfortunately. The atmosphere in San Diego last year was definitely pretty cool, so glad you got to be a part of it. See ya in San Fran!
---
David Tonner from Clarksville, Tennessee
Question: Long time reader, first time question and comment.  Comment, first thanks for the autograph at Fort Campbell.  I was at the scrimmage Saturday and I and everyone around me was saying what in the blankety, blank, blank is Marcus doing when he went running with Derrick Henry down by the goal line.  I love the effort, but come on.  Question is did the coach's say anything to him about blocking during a scrimmage?
Jim: Hey David. Any time! Thanks for asking. I'm with you and others in thinking the coaches would rather not have Mariota on the edge blocking. He's a gamer, but the last thing anyone wants him to do is get hurt. Coach Mike Mularkey didn't say anything publicly to him about it, but bet he mentioned behind closed doors! And I don't you'll see him blocking in preseason games.
---
Alberto Tellez from Durango, Durango, Mexico
Question: Cual es la posición con menos profundidad de los Titans. Las mas fuertes en mi opinion son OTs y OLBs. Las que veo con menos profundidad son la de CBs y SS.
Jim: Hola Alberto! Yendo al campamento habría dicho OLB, pero Erik Walden y Kevin Dodd se han visto bien. Yo diría que esquinero es uno para vigilar. Varios jugadores necesitan desarrollarse. Gracias!
---
Preston Myles from Pecos, Texas
Question: Hi Jim. This is my first time writing. Thanks for all you do in keeping us up to speed with the team my question is in the past we've had trouble winning games in our division. I see us splitting games against the Texans we should sweep the Jags. Now the Colts, we had them beat on numerous occasions but we couldn't finish. What do u think about our chances against the Colts?  #TITANUP
Jim: Hey Preston. Going to shoot you straight here. The Titans have to figure out a way to win games against the AFC South, or it could be a frustrating year. The Colts have had the Titans number, there's no denying it. I'm not about to say the Titans "should sweep the Jaguars," not after last year or after what's happened in the series in previous years. The teams have split year after year. And the Texans are the team to beat until proven otherwise. Yes, this is a year when the Titans have a big opportunity to take a big, positive step. But the team is going to have to go out and take care of business.
---
Matthew P from Hendersonville, Tennessee
Question: Hey Jim and Titan Fans. I hope all is well with everyone. There has been a lot of talk about our Tennessee Titans of late witch is great to see and hear. Even if some of it is truly unbelievable (cough, cough) USA Today sport predictions. Not trying to single anyone out her but predicting the Patriots well go 16-0 is just bad sports writing and truly unrealistic given the teams they will be playing this year (By the way they predicted the Titans to go 12-4). But it brings me to one of my two question for fun given our schedule: I would love to hear your realistic prediction and some of the Titans Faithful predictions before or at the end of their questions.
Secondly, given Coach Mularkey history using trick plays every once in a while in games or trying to miss match the opposing defense by size or speed, What would you say if you saw Marcus Mariota QB, go 5 wide Corey Davis, Eric Decker, Rishard Matthews or Delanie Walker, Derrick Henry, and DeMarco Murray. Knowing you could pull/motion any one of them to either run the ball or pass it. Do you think any team in the NFL as a defense that can stack up to that powerful package? Thanks for all you do. 11-5 if we stay healthier than most teams.
Jim: Hey Matthew. I'm not going anywhere near predictions. The Titans have a chance to contend the AFC South and a playoff spot, but the schedule is tough out of the gate and the team has to take care of business in close games, and stay heathy. Nothing is a given in the NFL, just think back to December 24 of last year. As for the offense, Mularkey will surely dial up some intriguing plays I'm sure. A lot of dangerous weapons in OC Terry Robiskie's arsenal for sure.
---
Tom Putnam from Nashville, Tennessee
Question: Hey Jim. My question/complaint... I have lived in Nashville for 15 years, but grew up and recently spent a TON of Sundays in Birmingham the past two seasons. While the 2015 season wasn't attractive to local TV affiliates, I thought last year would be. Especially in Birmingham. It's only 180 miles away, and the Titans drafted the Tide's Heisman carrying breadwinner. WIAT is the CBS affiliate and they would play Jacksonville/New England, any Denver or Oakland game, but NEVER the Titans. The FOX affiliate has for years (including down years) played the Falcons. What does it take to expand the Titans market share to Birmingham? We're a quick drive away, and there's no reason Denver or Brady should claim the state. Admittedly, I just want all my friends to share my mania. It worked with the PREDS! Thanks again for all you do. Tom
Jim: This is a great question, and I'm putting you in charge of having an influence there! My understanding is the local affiliate there has a choice of which game to air. It sounds like they're just not picking the Titans. Winning, of course, would make the Titans a more attractive choice, I know that. And hopefully that will continue and make the team more intriguing in the eyes of the decision-makers in markets outside Nashville in the region. But I'm sure some feedback from Titans fans at the station wouldn't hurt. Tell your friends to call the station, and maybe it will pay off!
---
Gabriel Varney from Kingsport, Tennessee
Question: Hello again Jim. I just have a quick question regarding this year's draft selections. First of all let me say I LOVE the players our GM chose. Corey Davis is finally going to be the #1 receiver the Titans haven't had in many many years and Adoree Jackson is a good corner who is lightning quick and can help out in punt/kick returns immediately. My question is about Adoree Jackson. I am excited we drafted him and think he will definitely help improve our secondary. I was just wondering if our GM, Jon Robinson, had Adoree as his #1 CB in the draft and was the corner he wanted all along or was their any other CB he wanted first?? I seem to remember reading an article online about the Titans May prefer Marlon Humphrey out of Alabama as their first choice over other CB such as Jackson and even Marshon Lattimore? I know that Lattimore was grabbed by the Saints at 11 and Humphrey was taken 2 spots before our pick by the Ravens. I was just wondering if both Marlon and Adoree were still available at 18...would Jon still have chosen Adoree??
I don't know if you can answer this or not but I was just curious is all. Again, I am not saying anything bad against Jackson as he was one of my favorite players in this years draft and very, very happy he is a Titan and think he will have a big impact for the team. I was just wanting to know your thoughts...and our GMs too!!! Thanks Jim and as always GO TITANS!!!!!!!!
Jim: *Hey Gabriel. Well, I can tell you the GM has never revealed his pecking order at the position, and I don't he ever will. But Jackson was obviously the best corner on the board in his eyes when the team picked him at 18, and no one hesitated. Jackson visited Nashville leading up to the draft and I know the personnel folks loved him and his style. He's going to be a good one. *
---
Scott Shane from Honolulu, Hawaii
Question: Hey Jim. Enjoy reading your mailbox. We love supporting our local guy, Marcus. My question is with two beast mode running backs, have the coaches considered running a triple option to keep both backs on the field, and keep the defenses guessing?
Jim: Well, that sure sounds exciting! I may or may not have seen the team work on this. With some triple reverses run off it as well. :)
---
Russell Alexander from LaVergne, Tennessee
Question: I know you probably won't have time to answer before the game, but will the Titans be wearing their new uniforms against the Jets?  I am excited to see what they look like!
Jim: The new uniforms are for the 2018 season. Team will be decked out in white jerseys on Saturday.
Have a great weekend everyone!