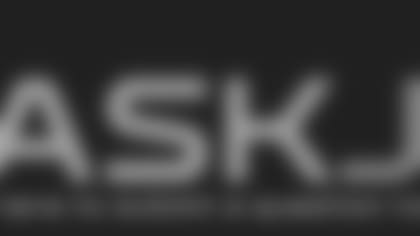 ](http://www.titansonline.com/news/ask-jim.html)
We're closing in on the end of February, and getting closer to the NFL Combine.  
The questions keep rolling into the mailbag, and a lot of them focus on free agency, and the draft.  
Yes, it's getting closer.  
The mailbag, well, it's here…  
Michael Charles from Seaside
Question:
Short n sweet... Is there any good reason not to give Eric Berry EXACTLY what he's asking for? We have our QB. We need that defensive 'QB' to build the new secondary around, no?  
Jim:
Hey Michael. A lot of Eric Berry fans out there, and I get it. He's a great player. But keep in mind he's still a member of the Kansas City Chiefs, and I'm sure their fans are asking the same thing you just did. No matter what is said leading up to free agency, I'll be surprised if Berry hits the market, but we'll see…
---

* *  
Larry Hickman from Valrico, Florida

Question: Hey Jim, No draft questions here. As a transplanted Texan living in Florida, I received Pro Bowl tickets for Christmas. My question is kind of two fold. 1.) How do you get to where autographs are signed, because I couldn't get any at the Pro Bowl? 2.) I am planning on going to a home game this year and need to know how to get to the practices and when and how to get signatures prior to the game. My high school football coach went to church with Earl Campbell, long story short, he came to one of our games and his is the only signature from the Oilers/Titans that I have. Any info you can help with would be greatly appreciated, and as always, we the Titan Faithful appreciate the job you do for us, Keep it up. Oh yeah, can't believe that we have fans all over the globe, Netherlands, England, Mexico, etc. TITAN UP!!
 
Jim: Hey Larry. Sorry you didn't have any luck at the Pro Bowl. I know some fans got lucky, but it was really a "right place at the right time" kind of thing. During training camp practices in Nashville you'll have a much better chance to get some ink. A good number of players are assigned to sign each day, although that list won't come out until probably the week before camp begins, so keep an eye on TitansOnline.com. The team practices at Saint Thomas Sports Park in Nashville. Getting signatures at games is a little tougher. Good luck.

---

 
Michelle Au Yuen from Mililani, Hawaii

Question: Hi Jim. This is my first time asking a question but I read you faithfully.
My question is ... How is Marcus doing in his recovery?
And how do the fans in Tennessee feel about him?
I was concerned when he was first drafted, not sure if it was the right place, it seems to have been the right fit though. We all love him here & want to see him & the team succeed. They are a fun team to watch. Excited for next season.
Thank you, Michelle from the Aloha State
 
Jim: Hi Michelle. Thanks for the questions. Marcus is recovering well. At the time of surgery, the timetable for him to be back and good to go was in the 4-5 month range, and we're not to the halfway point yet. But everything has been positive in his recovery. As far as how he's been received, fans have embraced him. He's a hard-working young man who has developed quickly as a player, and he handles himself in a classy manner. His future is bright in Tennessee.

---

* *  
Gabriel Varney from Kingsport, Tennessee

Question: Hello again Jim.  I have always been a big fan of yours and have been on your "Ask Jim" boards quite often. As always you give great responses, as much as you can anyways. As you already know I am a huge Tennessee Titans fan and win or lose, they are my team. Now onto the question. I've noticed that most of the draft talk has been about drafting a WR or CB in the first round. Obviously these are two of our biggest needs and drafting someone like Mike Williams or Corey Davis or Jamal Adams or (Marshon) Lattimore from Ohio State would definitely be an instant upgrade at any of the current positions, and honestly I love all of these players and would be great with any of them. My question is why isn't there been more talk of drafting linebacker Reuben Foster out of Alabama? I know our linebacker group is pretty solid but adding Foster would be an instant upgrade at inside linebacker and give us more depth at the position also. I know we have bigger needs than linebacker but Foster is too good of a player to pass up if he is still on the board at number 5 (assuming we are not trading out of it which with Robinson you never know). As always, thanks Jim and GO TITANS!!!
 
Jim: Hey Gabriel. I've actually taken a few questions on Foster. He's a heck of a player and he would provide a big playmaker. I think you probably haven't seen him listed in a lot of mock drafts for the Titans is because so many analysts look at the team's most glaring needs and they give the Titans a WR or a CB. But anything can happen in the draft. And, keep in mind, free agency could impact things as well.

---

 
JaRode Garrett from Nashville, North Carolina

Question: Hey Jim I've been a Titans fan for pretty much all of my life and I'm really liking what I see. I was wondering if you guys had taken a look at Wide Receiver Zay Jones from East Carolina University, he such an agile, lengthy guy that know how to go up and grab the ball. He did lots of thing during his time at ECU and I think he can do the same for the Titans. He also excelled in the senior bowl where he had many doubters and he said he would come to play and he did as he said he would. I've been to many ECU games and been blessed to see Zay Jones and he had really become a Leader for his team and we need more leaders just like him. But this is just a suggestion thank you for your time!
 
Jim: Hey JaRode. Zay was impossible to miss at the Senior Bowl. He had a great week, and made some big-time catches. I'm sure the scouts were on him before then, but that definitely helped his stock. Appreciate the recommendation and I'm sure he does, too.

---

 
Jeff Whisner from Summit Point, West Virginia

Question: Hey Jim. Big fan since Oilers moved to Tennessee and became Titans.
My wife and I are putting together a trip to Nashville and take in a Titans game. We really want to take in a home game with the Colts in October. Other than knowing the NFL schedule will be out in April, do you have any insight if we're playing the Colts at home during October. Also any suggestions to where to sit on the Titans side. Thanks Go Titans!!!
 
Jim: Hey Jeff. Wish I could help you more here. As you said, the schedule won't be out until April. It's way too early to know when they'll be playing the Colts. I can tell you the sections behind the Titans bench are from 132-138 in between the goal lines, and low in 139-144 will get you close to the tunnel where the team comes out. Have a great trip. Hope the schedule works out for you.

---

*
Eli Decko from Pittsburgh, Pennsylvania

Question:With so many positives to take away from this season, we can still be so much more. That is very exciting considering the recent history of this franchise. Mr. Jon Robinson, I feel that he is trying his best to instill "The Patriot Way" into our culture and I hope it sticks. That being said, Rishard Matthews is a stud and a hell of a sure-handed receiver. I feel the same about Tajae Sharpe. Mike Williams and the kid from Washington University (Ross) are all the rage and I understand that, but you do not get better and elevate to the next level with just a rookie, unless it is a Julio Jones, which none of these kids are. I would much rather see them use our draft currency on a trade for a receiver who has been there and done that. Look at the impact Andre Johnson had on Marcus' confidence, those few throws to him were clutch. A guy like that but younger would be the key and allow our draft to be centered around younger DB's and sad to say cuz I love them! But linebackers as well. Question really is this, do you get the feeling from Mr. Robinson and Coach that they see it similarly? More youth means more mistake prone football and inconsistency in this league, and if our offense is primed with veteran playmakers and our great young QB would our combo of leaders feel more secure with what we have instead of always looking forward to April for the next hit/miss opportunity? Thank you as always Jim for at very least reading the questions sent to you by us fans. Thank you for your continued bridge to our beloved Titans!
 
Jim:* Hey Eli. Thanks for the question. Well, the offseason haul is going to include free agents and draft picks, so a mixture of veterans and rookies. Robinson and the scouting department zeroed in on some draft picks who really helped as rookies, and coaches proved they weren't afraid to throw them into the fire as rookie. It really just depends on the player.

---

 
Kenny Pfaff from Anaheim, California

Question: Hey Jim. Just wanna get your opinion on Corey Davis and if you would choose him over Mike Williams? Also, is there a chance the titans trade the 5th pick to try to get a guy like Adoree Jackson in the 2nd round?
*
Jim:* Hey Kenny. I'll be honest: I've seen a lot more of Mike Williams than Davis. I like what I've seen from both, but I need to see more of Davis, and I need to see how they do at the combine and their pros days as well. I'm interested in their 40 times, too. I've heard a lot of people say Davis might be a better fit, but I'm not buying into that yet.  As for Jackson, I loved watching him play at USC, too.
 
 
---

Andrew Lechner from Jarrettsville, Maryland

Question: Hello Mr. Jim, 16 year old from Maryland here. Your articles and mailbags provide the coverage of my team in a media world that continues to neglect them, so thank you for that.  It was quite the feeling to be able to look down at all of my Raven, Redskin, and Eagle fan friends this past season as our guys in two-tone blue exceeded expectations.  My question is regarding the tight end position:  In mock drafts I have seen the top three needs of the Titans to be WR (agreed), CB (obviously), and TE... I just don't understand this one, Walker is one of the top guys in the league and I believe Anthony Fasano and Phillip Supernaw provide good depth. Do you know if this is one of Robinson and Mularkey's concerns?  And what is your opinion on the matter? Thanks a million, Andrew
 
Jim: Hey Andrew. This is just my opinion: Tight end is a position of need, just because it is such an important position in the team. Walker is still playing at a high level, no doubt, and he told me at the Pro Bowl he envisions playing another 4-5 years. If he keeps playing at a high level, the team I'm sure will try and keep him, although his contract would need to be extended. Fasano is coming off a season when Pro Football Focus rated him the best blocking tight end in the league, but his contract is up. Supernaw was solid in 2016, but his contract will be up in the near future, too. And don't forget the team has Jace Amaro as well. But it's a great year for the tight end position, so don't rule out the team taking one at some point in the draft. How early? We'll have to wait and see.

---

* *  
Troy Patterson from Iowa Falls, Iowa

Question: Hi Jim, Long time Oilers/Titans fan from Iowa. Even though the Titans didn't make the playoffs this year they exceeded my expectations after last year. Really excited for next season to start, I think most of us are expecting them to make the playoffs next year. Do you think the two main areas that need to be addressed is the secondary and special teams? Who do you expect to lose to free agency? Really hoping we can keep most of the team intact and build on what we accomplished in 2016.
*
Jim:* Hey Troy. Don't forget receiver. Yes, Rishard Matthews and Tajae Sharpe will be back, and Harry Douglas and Tre McBride remain under contract, too. But the team needs more playmakers at the position. And depth is needed across the board on the roster. Cornerback and safety will be addressed in free agency and/or the draft, and I'm expecting some linebackers to be looked at as well. As far as free agents go, the team has plenty of cap space. So the team should be able to keep the guys they're interested in keeping from getting away.

---

 
Carter Cheeseman from Nashville, Tennessee

Question: I don't know if you have already addressed this somewhere, but I know we are growing older at the TE position and I'm wondering if we might pick up a young guy to groom behind Fasano and Walker. I know we also have guys like Supernaw and Amaro on the roster who could step up, but I feel like a young stud would really shore up the position. If we draft someone like this, would it be an OJ Howard type guy earlier in the draft or snag somebody a little bit later? Thanks.
 
Jim: Hey Carter. Just hit on this with Andrew. We are on the same wavelength here. Howard looked great at the Senior Bowl. He was maybe the most impressive guy there. He's hard not to like. And he's become a popular pick in mock drafts at No.18. Could the team take on that early? Well, that's a question I don't know the answer to at this point.

---

 
Alex Johansson from Tampa, Florida

Question: Hey Jim, I appreciate everything you do to keep the fans up to date. I am constantly looking for new Titans news and you never disappoint. I've been following all the mock drafts and free agency buzz revolving around the cornerbacks and receivers, but I know you can't predict the future so I'll skip those questions. The Titans had a great year, and I can't wait to see what Mularkey will do next year with some new talent on the team. Although I can't help but look at some of the better offenses in the league and wonder if the Titans could use them as an example. I really liked the way Kyle Shanahan ran his offense in Atlanta, and think the Titans could learn a thing or two from it. I think the way they used Coleman and Freeman to terrorize defenses could be done to some success in Tennessee, with DeMarco Murray as more of a pass catching back and Derrick Henry as a straight runner -- a true two headed monster. With a bigger threat in the backfield the passing game should open up more! Mathews was huge for us this season and I think he'll only get better, plus the addition of another talented receiver that would give Marcus more targets. Could you imagine having two 1000 yard receivers like the duo in Denver? Not to mention Walker has been playing outstanding and I could see J-Rob adding some new TE talent to take some of the pressure off him. I think this team has more than enough weapons and potential to be putting up 30 points every week next season, if the coaches aren't playing as conservative as they did this year. I know you get a lot of questions about the defense but what do you think about opening up the offensive options next year?
*
Jim:* Hey Alex. Your plan sounds like a good one. I think finding more playmakers on offense will be a priority this offseason. Yes, the team has weapons, but is always looking for more. I'm expecting additions on both sides of the football via free agency and the draft.

---

 
Mike Temple from Birmingham, Alabama

Question: Hi Jim. Thanks for the great reporting and keeping fans outside the Nashville area current on our Titans!  I have seen that the Titans recently signed their 10th player to a 'futures contract'.  Can you explain the significance of a futures contract and whether we should expect any of these players to make our roster next season?  Looking forward to seeing what moves Mr. Robinson makes in free agency and the upcoming draft!  Keep up the good work and go Titans.  Mike
 
Jim: Thanks Mike. Futures contracts are mainly used for younger players. And they can be used to sign anyone not on an active roster at the end of the prior season. Most the guys the Titans signed were on the team's practice squad last season. They're called "futures" contracts because they don't take effect until the first day of the new league year.

---

 
Daniel Walker from Greensboro, NC

Question: I've rolled two questions in one post:
Do you know when the NFL releases compensatory draft picks and if so, do you believe Tennessee would receive any? Secondly, this past season we didn't see any throwback jerseys. Could you put a word in for the upcoming season?
Thanks for your answers.
 
Jim: Hey Daniel. Based on the acquisitions and departures last season, I'd be surprised of the team received any compensatory picks. As for the throwback jerseys, haven't heard any buzz about them for 2017, but I'll drop some hints you're interested in seeing them. :)
 
Have a great weekend everyone!