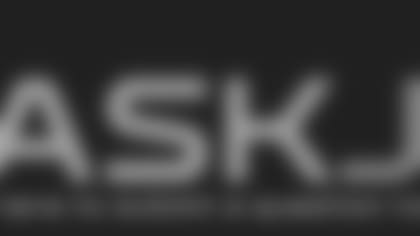 ](http://www.titansonline.com/news/ask-jim.html) The 2016 season is over for the Tennessee Titans.
The 2017 calendar year, well, it's now a week old.
Welcome to the first Titans mailbag of the New Year …
Jeremy Raymer from New Brunswick, Canada

Question:** Jim, What a breath of fresh air this past season has been! Yes, reaching the playoffs would have sweetened things, but it finally feels like a load has been lifted off our "Titanic" back . . . and the very next day after lockers are cleaned out and goodbyes exchanged for the year we find out our coaches/GM are in serious self-evaluation mode not content to rest on their laurels. My questions involve mostly our possible free agents and maybe a coaching hopeful. I know you neither can foretell the future nor divulge the inner dealings around the front office but I want to ask you a few "gut reaction" questions. It's no secret that a sign of a consistent playoff franchise team is one that regularly both "hits" on and retains their high level picks. We have two previous first round draft picks reaching the end of their contracts after the season. Both Kendall Wright and Chance Warmack have dealt with injuries this year and also have seen backups fill in with marginal success. At first glance, is there a scenario in which our GM/coaches (who, of course, drafted neither) desire to resign either or both players, and if so is it more performance, pay or passion which is the major issue? In machine gun fashion (likely or not likely if you want), might we see Byron Bell, Brian Schwenke, Marc Mariani or Karl Klug in Titan blue come spring camp? Our two o-linemen and returner have all seen catastrophic injuries and all four have
varying degrees of fan affection over the years! Also, I liked our quarterback room this year but didn't realize their ages. Do we keep things the same or do we see a young qb added for camp? Finally, when Mike Mularkey (and Munch before him) spoke of making former players more welcome and allowing them to get involved, I immediately had a few names I hoped we'd hear about interacting with our young players. One is currently up for HOF consideration, Kevin Mawae. I did not realize he had gotten into coaching. He obviously remembers Nashville fondly and exudes a winning attitude and work ethic - Don't you think he'd make a fine understudy for Russ Grimm? I'm not trying to stir the pot, but what's your take? Thanks again for all you do, Jim! Here's looking to the 2017 AFC South champs!
Jim: Hey Jeremy. Thanks for the email. It's early on the free agents. I'll address Wright and Warmack, though. Kendall stood at his locker on Monday and said he doesn't think he'll be back. It's hard for me to envision him being back in 2017 myself. The same goes for Warmack, especially the way the 2016 season ended for him. But it's not my call. As for the others, time will tell. Klug has to get healthy first. He had Achilles surgery the last week of the season. But the coaches love him. As for Mawae, he's a great guy. He's an assistant coach with the Chicago Bears, though, and there's no denying the Titans have a good thing going with Grimm and assistant o-line coach Mike Sullivan. Have a good one!

---

 
Rick Pinkerton from Terryville, CT

Question: Jim, Thanks for a job well done. I have enjoyed your work all season. Living in New England you kept me informed and updated. I wrote you a couple of months ago, suggesting the Titans think like the Patriots, BELIEVING they could win every game. Well they did JUST THAT except for the one slip up at Jacksonville. They played like warriors. I was so proud of them. I was hoping to have them play the Patriots in the playoffs to show all Patriot fans up here that the Titans are a team to be respected. It would have been nice to see the Titans play the best team and see how they would have done. Let's do it next year. Two questions: Where is Marcus going to be rehabbing and when will we know what teams we play next year. Thanks and have a safe and happy New Year. Rick Pinkerton
Jim: Hey Rick. It was definitely a turnaround season. Marcus will be in recovery mode for the next 7-8 weeks, and then he'll start rehabbing in March. I'm sure some of it will be on the go, and some in Nashville, but haven't heard that far out.

As for the schedule, it's set. Home: Houston Texans, Indianapolis Colts, Jacksonville Jaguars, Baltimore Ravens, Cincinnati Bengals, Los Angeles Rams, Seattle Seahawks and Oakland Raiders. Road: Houston Texans, Indianapolis Colts, Jacksonville Jaguars, Cleveland Browns, Pittsburgh Steelers, Arizona Cardinals, San Francisco 49ers and Miami Dolphins.
---


Michael Newsome from Drexel, NC

Question: Hey, Jim. I have a question about Mariota's injury. Marcus Mariota and Davis Carr both suffered the same injury on the same day, so why are their recovery times so vastly different? Mariota is 5 months vs Carr 4-6 weeks? Is it just a matter of the Titans having the luxury of allowing Marcus more time, since we aren't in the playoffs? Or is it a case of every person's body is different and will recover differently? Or something in-between?
Jim: Hey Michael. This has been a popular question, and I've answered it the same way each time. I can't give the specifics on Mariota's injury because I haven't seen the x-rays. I did read a piece from David Carr about his brother Derek that described his injury. He said he had no ligament damage, I know that. I just think all injuries/breaks are different. So the rehab/recovery times are different as well. But Marcus should be good to go later this offseason and ready to go next fall. Have a good one.
Mike S from Medical Lake, WA

Question: Long time Oilers/Titans fan. I've had so many ups and downs with this team and that's what keeps me a fan. Love the drama! I've also said for years one thing we lack is the right head coach. As much as I liked Jeff Fisher, thought his boring play calling should've spelled his doom a couple years earlier. GM Robinson did everything right with players and picks but not the coach. That loss to Jacksonville falls completely on coach. To not have that team motivated and ready to play is crazy. I know we had more wins than last year but his overall record is terrible. GM should continue doing a great job and get us a coach that knows how to win. This team and these fans deserve it. Spend the money and get someone that can get the most out of this team, maybe McDaniel since GM has ties to him. Couple picks and new coach means we win more than one game in this division! Thanks Jim!
Jim: Hey Mike. Appreciate the question. Just to clarify out of the gate. Owner Amy Adams Strunk picked Mike Mularkey as the coach, not the GM. And to question the decision after the team went from 3 wins to 9 in one season just doesn't make sense in my mind. Mularkey did a heck of a job in Year 1. He changed the mindset of the team, and he got results. The team was in every game (except one), beating six teams with winning records and five teams headed to the playoffs. Yes, the Titans laid an egg in Jacksonville. We agree on that one. It was a brutal game, and a terrible performance. But it's unreasonable to put that all on a coach because the team wasn't "motivated." You expecting a "Win One for the Gipper speech" every week? The players blamed themselves after the game. It's on them to be ready to play. It's on everyone. But a coaching change isn't happening. And it shouldn't even be a question at this point. Heck, the guy is a coach of the year candidate.

---
Nick Reinhart from New Riegel, Ohio

Question: With the Titans struggling at the defensive back position and needing depth at the wide receiver position who would be the most likely for them to draft or go for and try and sign off of free agency. Thanks
Jim: Hey Nick. That's the big question heading into the offseason. In my opinion, the two biggest needs. But plenty hinges on which players are re-signed/franchised by their teams, and what juniors declare as well. Stay tuned.

---
Dean Cruz from Navarre, FL

Question: Hello Jim, I have a question about the upcoming draft. So last year I was pretty upset on trading back and skipping out Jalen Ramsey, but this year if the Rams pick high enough do you think it would be smart to draft Jabrill Peppers? Or draft a true corner, knowing Peppers plays everywhere on the field. But if the Rams don't pick high enough, do you think we'll trade back maybe into the late 10s or teens? Thanks.
Jim: Hey Dean. The Titans have a ton of options, and you can be sure GM Jon Robinson exploring them all. I liked Ramsey myself. But keep in mind the Titans ended up getting a steal out of moving out of the No.1 spot. I like Peppers, too, but plenty can happen between now and the draft. Free agency will provide some pretty big hints. Help in the secondary is needed, but also more playmakers at the receiver position.

---
Jamie Brown from Smithville, TN

Question: Hello Jim. First time asking a question but ALWAYS read. I see a lot of folks keep saying we need to draft A WR and CB with our picks I disagree. I think our offense started slow but should have been expected given the new players, coaches, & scheme however I think they have gelled nicely. Where we are lacking is on the defensive side our d line with the exception of Jurrell Casey needs a huge upgrade especially on the ends. I don't think we have gotten consistent pressure this year we faced several rookie QBs and let them walk away clean for the most part. It seems like most of our losses have come in games where we didn't pressure. Plus more pressure up front would make the backend of the D look way better. Imagine if we could draft a Kearse and a Haynesworth in the same draft we wouldn't lose a game D-fence wins championships! What say you?
Jim: Hey Jamie. This is why the draft is so much fun. So many opinions, and options. I have said receiver and secondary help rank at the top, but pass rushers change the game. I know a lot of University of Tennessee fans would love to see a guy like Derek Barnett in the fold. He's a game-changer himself. It's going to be fun to talk about for the next few months!
Have a great weekend everyone!


A day after their season-ending victory against the Texans, Titans players clear out their lockers at Saint Thomas Sports Park. (Photos: Gary Glenn)