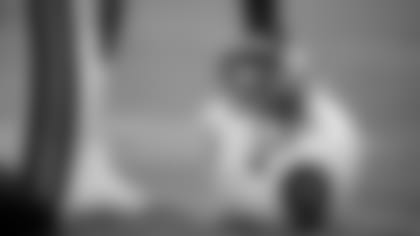 ](http://www.titansonline.com/news/ask-jim.html)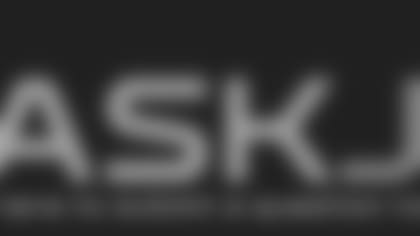 ](http://www.titansonline.com/news/ask-jim.html)
NASHVILLE, Tenn. –** It's time – the Titans kick off the season on Sunday against the Oakland Raiders.
It's also time for another Titans mailbag.
And we're not wasting any time here….
Cadius Jackson from Memphis, Tennessee
Question:  Will Corey Davis be at 100% or 90ish?
Jim: Hey Cadius. Corey had a good week of practice. He did more in Wednesday's session than he did during any session in of training camp, according to coach Mike Mularkey, and his workload was steady throughout the week. Corey was asked if he's 100 percent, and he pretty much said he's around 90%, and closing in on 100%. He's obviously going to have to work himself into better playing shape, but he's looked good to me. Mularkey said on Friday the team planned to watch his play count, so it will be interesting to see just how much he plays.  
---
Daniel Gutierrez from Snyder, Texas
Question: Wanting to go to my first game at Nissan stadium any section you would recommend or avoid?
Also I'm worried that due to the starting offense not playing together in the preseason might cause for a poor showing in week 1 if so will the hype train & national attention diminish due to a lackluster start to the season and leave doubt in the locker room?
---
Jim: This weekend, I would recommend avoiding the section with Raiders fans. Otherwise, you should be good. :)
Sections 141-143 surround the tunnel where the Titans come out, so you might aim to get near there in pre-game.
As far as the offensive line goes, those guys have good chemistry from playing together last year. No, they didn't play a lot in the preseason, but the same could be said about every o-line in the league.
---
Bob Smith from San Francisco, California
Question:  Do you see DeMarco Murray getting the same workload as last year?   If not how much do you think he loses.
Jim: Hey Bob. Mularkey has said all offseason DeMarco will continue to be the team's workhorse back, and after being slowed by a hamstring injury, he's looked good. With that said, I have a feeling Derrick Henry will earn more carries. He's looked really good this offseason as well* *
---
Julian Soto from San Antonio, Texas
Question: We are sitting at 5 WRs to start the season. We are an injury away from being short-handed at that position with Harry Douglas and Tajae Sharpe on IR. Do we go find someone sitting at home? Or trade for depth?
Jim: Hey Jillian. Right now, there's not a lot of depth, but the guys in place are solid and all will contribute. Plus, the team has two receivers on the practice squad – Darius Jennings and Zach Paccal. Those are top options in the event of an injury right now, but other options are possible as well. I'm sure the GM has considered other scenarios.* *
---
Jabari Jackson from Atwater, California
Question: Mr Wyatt. I'm excited about this season and anxious to see how the team fairs come Sunday. With our new weapons on offense will we still be the exotic smashmouth or are will we be airing it out more seeing as how our receiving corps is the best we've had in a while. I read the Delanie column and wondered who benefits more from our new receivers Delanie or Mathews?
Thanks for your time. Titans by two scores.
Jim: Hey Jabari. I think it will be a week by week plan, and a lot depends on how teams defend the Titans. But there's no question the offense is now talented enough it can move the ball by run or pass. I think Delanie is going to get more room to operate, and that should mean more chunk plays for him.
---
Dave Bettlach from Chesterfield, Missouri
Question:Jim, in getting down to 46 actives on game day, other than one offensive lineman, it would seem like the other six would have to come on that side of the ball. Do you see it that way?
Jim: Hey Dave. Good question, and I'll be curious to see how it plays out myself. From a numbers standpoint, the team is definitely heavy at several positions on defense, so I think a good chunk of the inactives will come from there. Remember, the team kept 11 linebackers and 11 players in the secondary.
---
Adam Albert from Bristol, Tennessee
Question: Hey Jim, long time reader and Ultimate Titan Fan here. Thanks for everything you do. There was some concern during the preseason about the offensive line depth. It seemed that a lot of the guys they were putting in (most of whom are gone now that the cuts are finalized) weren't holding up. I'm happy to see Brian Schwenke back on the team and believe he will be invaluable. My question is this: In case of injuries to the O line, do you foresee Schwenke being the primary backup to both guard positions as well as primary center backup, followed by Levin backing him up in the same positions? That would leave Kelly to have the role as backup T to both positions? I could be off base completely. If the Titans are confident enough in Levin to be the main interior backup, I could foresee Schwenke challenging Levin for the starting RG position. What are your thoughts on the matter?
Jim: I definitely think Schwenke is an upgrade on depth, and it was fortunate he became available. Team wanted him back earlier in the offseason. I think his experience makes him the primary backup inside, but the team likes the way Levin has developed as well. Kelly definitely a solid backup at both tackle spots.
---
Nick Spil from Gaithersburg, Maryland
Question:Hi Jim, I recently read that the Titans practice full speed on Fridays (fast Fridays).  How does this differ from most teams and in what ways do you see this helping?  How do Thursdays and Saturdays compare? Do other teams have other full-speed days?  Thanks!
Jim: Hey Nick. The approach definitely different in the regular season. The heavy days – including days in pads – are in the middle of the week and Friday is a little more scaled back. The team has a walkthrough each Saturday. I believe most teams follow a similar approach.
---
Steven Halleron from Brighton, Tennessee
Question: Hey Jim how's it going? I have been excited for this team and anticipating the best season in a long time! New great talent being added in key positions. I have noticed one major concern though that just doesn't seem to have been addressed. Our defense appears to have an Achilles heel. Third and long. For every other team that's a good thing but for us and this has been a thing for the past few years, it goes against us way more than it should on third and 2 we'll stuff them behind the line of scrimmage. On third and 22 we give the qb all day to find someone open and if that doesn't work he will tuck and run through a gaping hole right up the middle! Do you think they will fix this? I just don't understand the thinking on that. We saw this again vs Chicago. I know it was preseason but the pattern was there. So many 3rd and longs picked up and defense left on the field.
Jim: Hey Steven. Well, I can assure you the plan is to keep this from happening. But I'll also say this: This is a different team than year's past. There could be 3-4 new starters on defense in Week 1, so it's unfair to compare this year's defense to what maybe previous teams did. I should also point this out: the Titans finished 6th in the NFL in third down defense in 2016.
---
Matt Faulks from Dickson, Tennessee
Question: Hey Jim. Thank you so much for everything you do to keep Titans fans up to date on what's happening. Questions about this year's Color Rush unis: 1. Will the ones from last year be updated? 2. If so, what could the Titans one be looking like? 3. When will the updates be released to the public? Thank you Jim and TITAN UP
Jim: Hey Matt. The Color Rush game is November 16 at Pittsburgh, but haven't heard of any changes. The new ones are for 2018, of course. I wouldn't expect any info on those for a while, though
---
Question: Hey Jim! Thanks so much for all the info…I've been a Houston Oiler/Tennessee Titan fan for over 40 years.  I've only recently stepped up my game as far as following the Titans (evaluations, drafts, training camp, etc.) since JROB was hired because I really believe in his philosophy and what he's done for the franchise in such a short time.  He's giving us much to be excited about!  My two observations that go against the grain…I believe Adoree' Jackson has played well in the preseason despite being picked on in Chicago.  Almost every play (except one that I remember) he was right there with tight coverage and made good tackles.  And my second thought has to do with Derrick Henry…I'm not trying to throw shade but his legs look kinda small to me and he doesn't seem that hard to take down until he breaks out into the open.  Maybe it's his running style but I feel that he needs to bulk up his lower body ;-).  Your thoughts?  Thanks again for all your articles!
Jim: Hey Randy. I do think Adoree' has improved. And he's a heck of an athlete who will just keep getting better. He's been a good tackler, too. As for Henry, the guy looks monstrous to me from a size standpoint. And if you've seen me in shorts, you know I don't need to be throwing shade on anyone else's legs. I do know Derrick's average yards after contact was one of the best in the league during the preseason. The key for Henry is getting an opportunity to wear teams down with his bruising style of play. I think we'll see him get good with alongside DeMarco. Have a good one.
Have a great NFL kickoff weekend everyone!
TitansOnline.com looks back at the all-time series against the Oakland Raiders. (AP Photos)