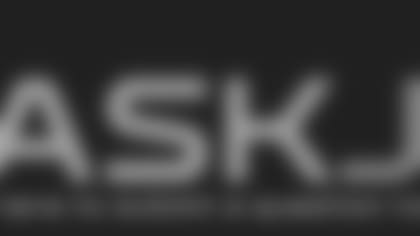 ](http://www.titansonline.com/news/ask-jim.html)
Not going to fool around here. We're getting straight to this week's Titans mailbag:
Patrick Dintino from Charlotte, NC
Question: Hey Jim, thanks for always doing a great job covering the Titans.
My question is this: Of the draftees, who has visited/worked out for the Titans this offseason? And, are there any players from last year that visited that we drafted/signed? Thanks again Jim!
Jim: Hey Patrick. Thanks for the question. No visits to Saint Thomas Sports Park yet. Pre-draft visits can start on Monday. Up until now the scouts, coaches, GM, HC, etc. have attended a ton of pro days, and private workouts. As far as players from a year ago, Jack Conklin, Austin Johnson, Sebastian Tretola, and Aaron Wallace all made pre-draft visits last year, and were drafted.
---
Josh West from Natchez, Mississippi
Question: Hey Jim. Just a Titan fanatic from the bottom of the Miss/Lou. Graduate of Alcorn State University where the great Steve McNair went....Yeah...that's about it for my dissertation...... I just want to know if you have any info on the uniform change? Any hints as to ANYTHING?
Jim: Hey Josh. Good background on you! Some uniform changes are coming, but I can't give any hints at this point, mainly because I don't think anything has been decided for sure. I've heard a few things, but nothing solid.
---
Tre'Jean Watkins from Mt Juliet, Tennessee
Question: Hi Jim, love these mailbags and your generosity to answer these questions. Keeps all Titans fans updated. My question, Titans have a need for a WR1 and yes Corey Davis and Mike Williams are in the draft, personally I prefer Corey Davis. But, would you think the Titans would take a look at Josh Gordon? He has such talent but maybe in the right situation, he would clean the off the field stuff up. What do you think?
Jim: I'm a big fan of Corey Davis as well. Big and physical, and he can run. As for Gordon, I can't see that one happening. From the sound of things, the Browns haven't closed the door on him yet either.
---
Doug Gately from Notus, Idaho
Question: Jim. Any idea why more people aren't talking about Adoree Jackson? I have watched highlights of A. Jackson , Jabrill Peppers, J. Adams and Malik Hooker. Adoree Jackson is a game changer. WR, CB, KR, PR, I guess I am asking if you have heard something I haven't? Adoree can be the guy that changes the momentum of the game. I do like Peppers but I think Adoree is a step above. Your thoughts?
Jim: Hey Doug. I've heard some buzz about Jackson. He's been impressive every step of the way if you ask me, which you did. And I appreciate it. It's a deep draft at the position, and he's done nothing but help his stock along the way. He's a completely different style player than Peppers, though, so tough to compare.
---
Steven Crosio from Bricktown, New Jersey
Question: Hey Jim if the Seattle Seahawks are serious about trading for Richard Sherman is trading one or both their 1st round draft picks worth it for Titans to get Sherman?
---
Eric King from New Albany, Mississippi
Question: Hi Jim, first timer here, hope u guys are doing good. First off great thing ur doing. It's pretty cool to a fan to be able to get some insight on the team and 2nd I Love the Titans. Been a fan since the later Houston Oiler days so there have been many ups and downs but I see big things in the future. I have two questions tho, the first is with the loss of what I feel are good O-Linemen, Marcus Mariota coming off his injury and the additions we've made on defense thru FA, don't you think it would be best to draft a WR with the first pick? Get another offensive weapon to help get that ball out fast. The second is that backfield nickname, I don't know if it's a copywrite issue or not but what do u think about Arm and Hammer?? Demarco Murray is the Arm that pushes and stiff arms the D, wears 'em down and Derrick Henry is the Hammer to finish em off. Just a thought! #TitanUp!!
Jim: Hey Eric. Appreciate it. Help is coming at the receiver position, that's for sure. Does that mean it's coming at 5? Not necessarily. The team will add weapons, but it has two picks to do it in the first round and eight picks overall. If the value is not there at 5, then it could be addressed at 18. And other scenarios will be explores as well. That's up to the GM to decide. But sometimes the biggest needs don't get filled with the first pick. As for the nickname, first time I've heard "Arm and Hammer" for Murray/Henry. I must admit, it's creative, and I like it! Have a good one.
---
Steven Crosio from Bricktown, New Jersey
Question: Hey Jim when it's draft day what do you think is the Titans game plan?
A. Draft with both 1st round picks
B. Draft with one 1st round and trade another
C. Trade both 1st round picks for a big player
Jim: *Either A or B, but best answer is D: To be determined. A lot of footballs in the air right now, and a lot of unknowns when dealing with other teams. The GM said this week's things could develop in the coming weeks, but we might not know until after the first four picks on draft night.  *
---
Luis Murra from Torreon, Mexico
Question: Hi Jim!!!! Do you know why Sean Spence did not resign with the team? He played almost the 50% of snaps last year.... Does it mean the Titans are looking for an ILB this draft? And what about Avery Williamson? Do you think the Titans are gonna offer him an extension?
Jim: Hey Luis. With Spence, I just think a certain value was attached to him, and the team wasn't going to go above it. He did a nice job last season, but other options are out there, especially in the draft. As for Williamson, he's highly regarded. One of the big reasons the Titans didn't go aggressively after Dont'a Hightower is because the two pretty much play the same position/role. Time will tell on extension but if he keeps it up, he's a guy coaches will want to have around.
Have a great weekend everyone!