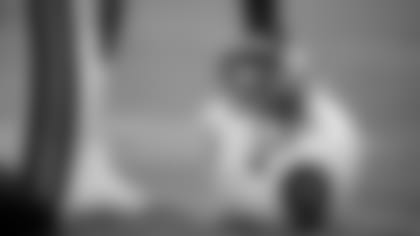 ](http://www.titansonline.com/news/ask-jim.html)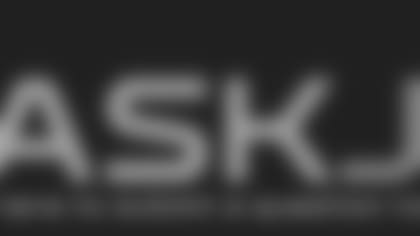 ](http://www.titansonline.com/news/ask-jim.html)
NASHVILLE, Tenn. – The preseason is now in the books for the Titans.
Next up is the regular season opener against the Raiders.
To help pass the time, let's knock out another mailbag. I'll say on the front end I had to be a little more selective with the questions this week since it's cut down day in the NFL. The Titans have to be down to 53 players by 3 p.m.
So I stayed away from questions about guys on the bubble. But we still tackle a lot of questions here.
Keep the questions coming, and let's do this ...
Edward Graveson from Port Lavaca, TX
Question: Hey Jim, big Texas fan of the Titans. Of course... former Houston Oilers fan. Stuck with this team.
My question is about Adoree' Jackson. I know there was a lot of hype about the possibility of the team using him on offense as a gimmick player... mainly from the national media sports coverage of the draft. So my question is do YOU see the need for throwing him out there on offense as a decoy or on a designed play for him? With the weapons we have at WR, TE and RB risking his health on a gimmick play seems an unnecessary risk to me. Sounds fun but let #25 do #25. Cover WRs and return punts/kicks.
Jim: Hi Edward. Hope you and your family are safe. I know Port Lavaca was in the path of Hurricane Harvey. As for Jackson, I believe you are right - I don't think you'll see him on offense any time soon. I'm not completely ruling it out for the season, but coaches want to get him comfortable on defense and special teams first before adding more to his plate on offense.
---
Eric Brown from Bend, Oregon
Question: Hello Jim, I was wondering who your surprise player is this year. Taylor is looking good. The two UCLA LB's are looking really good also. I really like #55 Brown looks special to me. Looking forward to a double dip this year! 
Jim: Hey Eric. You've hit on three good ones – Taywan Taylor, Jayon Brown and Aaron Douglas. I'm going with Taylor. But at this point I don't think he qualifies as a surprise any more. Taylor has looked good since the rookie camp, and what's impressed me most is his consistency, and the ability to stay in the mix. While Corey Davis and Eric Decker have battled injuries, Taylor has kept rolling. When others get back full-go it will definitely impact his reps. But he's proven he belongs, and he isn't going away.
---
Logan Chuck from Mount Juliet, TN.
Question: Hey Jim, The behavior of Quinton Spain in my opinion is he has no self-discipline, no team core values, no personal restraint at any level personal or professional. I am wondering if Jon Robinson and Coach Mularkey feel strongly about this effect in the locker room and on the field?
Jim: *Hey Logan. No one is cutting Quinton any slack. Mularkey was ticked off after he got ejected from the Bears game, and he's made no excuses for him. In the regular season, it just can't happen. But I think you're going a little overboard in calling him out. Yeah, he has to walk away. But Quinton doesn't exactly have a long track record for losing it. I'll say this about him: Whenever someone gets a questionable shot in on Mariota or another guy on offense, or there's trouble, I always notice Quinton being one of the first guys there, defending his teammates. No, he can't throw a punch (I actually thought it was a slap), but I like the fact he's quick to come to the defense of his teammates.  *
---
Anita Almich from Bandon, Oregon
Question: Hi Jim, Really enjoy your segments and I learn a lot about football behind the scenes from them. I was wondering if the shields that some players have on their helmets are prescription glasses or for protection from glare and/or field debris getting into the eyes? Wearing contacts during the game can be dangerous based on position I would imagine. Thank you for listening. I look forward to your response.
Jim: Hi Anita. Guys mainly wear them for the glare, and/or for protection. I think some guys think they look pretty cool, too.
---
Mr. O Titan from Bay Area, California
Question:Hey Jim- Years of reading your column and never writing and now it seems like I write all the time lol. Anyways briefly, another fan must have been reading my mind. I saw a mention in your previous column where a fellow fan suggested our O-line, if they hold up to the standards we are expecting and hoping for, should have a great nickname since they are such a large part of the team success. I had the same idea. Maybe something like "The Beasts" where each would have a nickname (The Hog, The Elephant, The Rhino etc.) Or maybe something like The Wall (in today's climate not sure but it fits) where each would have a nickname like (Granite, Mortar, Brick, etc.) In any case just a fun thought and we could have a poll with fan suggestions lol. In any case keep up the great work and thanks for all you do. I can't wait to attend my first Titans hone game on opening day. Titan Up!
Jim: Hey Mr. O. Thanks for stopping by again. Leaving this in here to see if other Titans fans might like it. Now that's thinking outside the box!
---
Stacy Speakman from Manchester Tennessee
Question: Hey Jim. First off, I've been a fan of this great organization since the days of Earl Campbell and Warren Moon. My question is do you think that there is chance that Derrick Henry becomes the starter at some point this season? I'm not taking anything away from DeMarco Murray he is a great back but shouldn't we be using 22's fresh legs alot more? I don't know if people are really seeing the potential sitting on the bench Henry has "it" and I hope we get to see more this season.
Jim: Hi Stacy. This has been the most popular question since Henry was drafted last year. Mularkey's answer has remained the same, however: Murray will be the workhorse back, but Henry will be used as well. I'll say this: Henry has looked really good this offseason. I think when he gets a chance to play, he's going to perform well, and make it tougher for coaches to keep him off the field. And, of course, cause the questions to keep rolling in. With that said, Murray is coming off a year when he finished third in the NFL in rushing. He's good in pass protection, catches the ball well out of the backfield, and the guy is a professional in his approach to the game. So he's a tough guy to sit. Obviously, this is a nice problem to have.
---
Kenny Gore from Horse Cave, Kentucky
Question: Hello Jim. Laying here recovering from knee surgery & tracking the progress of my Titans. I must say thus far; it has been kind of disappointing. I REALLY hope it improves asap.
This team has more talent than ANY TEAM I have seen in TN since they moved from TX. Especially on offense. Could the struggles be part of a learning process for all including the HC/Coaches? Figuring out which players complement each other best in offense because there is too much talent has to be a big change for the staff IMO.
Also is it fair to say that: With so much talent (More than EVER IMO) is it fair to say there is A LOT of pressure on the HC to win NOW!? I know as a fan; I am SICK of seeing this team at our below average. I feel like this year the coaching staff is out of excuses (not that they have made any, I don't think they have) & must show they can produce a winning team. One year above .500 IS NOT GOOD ENOUGH..... I think everyone would have to agree with that. It's still a young team, but the time to prove it is now.
I am sure this is one question that is too aggressive to be answered in "Ask Jim" but I can 100% promise you it is one shared by 95% of the fan base & fair to ask. Is not unsupportive. Far from that. I love this team & am far beyond ready for them to live up to their potential!
Jim: Hey Kenny. Man, you've had a tough run of it. Sounds like you're pretty worked up! I understand some of the frustration, but the preseason is not the time to get riled up. Some of this talent you're talking about on offense hasn't even played (Corey Davis). So let's see how things go in the regular season before we discuss pressure. As for your health, Get well soon!
---
Brad Smith from Chester, Maryland
Question: Hey Jim. Let me start by saying that I first became a fan at 9 years old when the Oilers drafted a Texas phenom named Earl Campbell. I have been an avid fan ever since through the good, bad and downright ugly. My friends are even blown away by my knowledge of every season and stats. Guess you can say that I have always been an Oilers/Titans geek of sorts. Anyway, since 1988 I have purchased a jersey from my fav player from the year prior, rotating from offense to defense each year and home and away starting with Warren Moon. Replicas are my go to for I save authentics for Hall Of Famers only, so I have about 38 jerseys (I think). Anyway, my question is directed towards my favorite defensive player from last year, Avery Williamson. Being that I officially don't wear the jersey of a player who has left or retired, I have been burned a few times (thank you Chris Brown & Colin McCarthy). So ...being that HE was the leading tackler last year and is all over the ball, do you assume as I do that Avery will definitely be a starter for some time. I know that they are bringing in some young talent and I am not sure of his contract situation. Do you feel that based on the things mentioned that he can or WILL be a long time starter??
Jim: Hey Brad. Well, this is a tough question. Avery is set to have another big year, I have no doubt about that. And with the way he's played – on type of the kind of guy he is – he's the kind of player a team would love to keep for a long time. With that said, he's headed into a contract year. As I look into my crystal ball, I can see visions of 54 in a newly designed Titans uniform in 2018. But in today's NFL, nothing is a 100 percent guarantee. If for some reason things don't work out, you could always turn the 5 into an 8. I think No.84 (Corey Davis) will definitely be around for a bit. :)
---
Chris Chapman from Hermitage, Tennessee
Question:Hey there Jim! It's been a min since I've posted a question on here, that's mainly due to all our fans asking the right ones and there not being a need to be redundant. I watched last weekend's game against the Bears and while I saw some good things there were lots and lots of bad. Marcus really seems a lil nervous when guys are at his feet; which I would say is normal given his leg injury. I've got a cpl questions here. How long do you see Marcus getting rattled so to speak with guys falling at and around his feet? I thought he looked pretty good against the Panthers. My next question is, did we game plan for the Bears game at all? Some of the analysts were saying that we really didnt game plan for this game and the Bears in fact did just as though it was a regular season game. I realize too many folks make way too much out of preseason wins and losses. Personally I don't. But it seemed as though both our offense and defense was in complete disarray compared to the Panthers game the week before. A lot of analysts have us winning the AFC south this year and are predicting our being 13-3, 12-4, 10-6. We have a lot of great playmakers this year that we picked up via free agency and the Draft. Tell me, in your opinion who do you see the biggest "difference maker" being out of all the free agents we picked up on defense and on offense? Who do you see the biggest "difference makers" being as a result of the players we drafted on defense and on offense? As always your input is greatly appreciated by us fans. I wanna give a shout out to 2 players; Taywan Taylor, brother you keep up the good work, you will be the difference maker for us along with Corey Davis. Secondly, Adoree Jackson, hold tight lil bro ur day is coming you will set the tone for the defense and will most definitely keep OC's very late at night.
Jim: Hey Chris. Good to hear from you. I think Marcus is still clearing hurdles mentally, but he's made remarkable improvement and I think he'll be 100 percent comfortable soon – as long as he's given time, and kept clean. As for the Bears game, I'll be honest: Not a lot of stuff is shown off during the preseason. It just makes no sense to give much away. So the team was pretty vanilla. As for difference makers, Corey Davis and Eric Decker will be impact players on offense, I have no doubt about that. On defense, newcomers like Logan Ryan, Adoree Jackson and Johnathan Cyprien will all be difference makers as well. I'm sure Corey and Adoree' read the mailbag so they'll appreciate the shout outs! :)
Have a great weekend everyone!