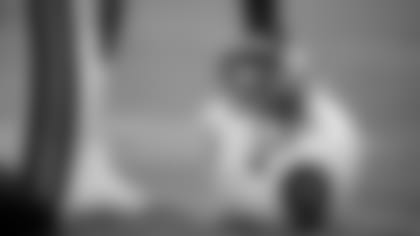 ](http://www.titansonline.com/news/ask-jim.html)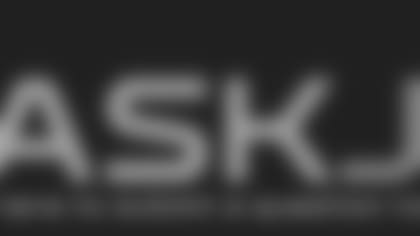 ](http://www.titansonline.com/news/ask-jim.html)
NASHVILLE, Tenn. – Well, that week flew by, huh?
The Titans are a week into training camp, and now just a week away from the preseason opener.
Let's tackles some questions in another edition of the Titans mailbag:
Tim Reynolds from Geneva, New York
Question: Dear Mr. Wyatt the preseason opener will be my first Titans game ever. I've been a fan for years and I just never had a chance to go. I guess I'm asking for tips to make it an enjoyable experience considering it's in New Jersey. Also if I could help getting an autograph from my favorite player of all time that would be life changing as well!!(Marcus Mariota)
Jim: Hey Tim. I've been to a game at MetLife, so I'm familiar with the setup there in pregame. I'd get there when gates open and head down to the tunnel where the players come and go. You'll be able to get pictures, and some guys will probably stop and sign autographs as they come and go in pregame. I can't promise you Mariota will, though. He's great with fans, but he's pretty locked in on game days. Others will have headphones on, so you might have a hard time getting their attention. Have a big time and see ya there!
---
Robbert van Giffen from Boise, Idaho
Question: Hey Jim, I'm loving all the new additions to the team, especially at wide receiver. I also love me a good run game and especially receivers who can block. Who do you think is the best run blocking receiver in our group that I should keep an eye on this year? Thanks
Jim: Hey Robbert. It's a good, physical group. Decker has a good reputation as a blocker, and Corey Davis was sturdy and willing in college as well. Leading up to the draft he talked about how much he likes to block, so I expect him to block well in the NFL. Rishard Matthews can get the job done as well. With offensive coordinator Terry Robiskie and receivers coach Frisman Jackson, the receivers are going to have to be solid as blockers to stay on the field.
---
Randy Lange from Mendon, Michigan
Question: Hey Jim. I'm a big time fan of the Titans. I retired from the Army, stationed at Ft. Campbell with 24 years. I have been a fan since the Titans came to Nashville. I have stood on the field holding the American Flag and also have signed footballs from some of the greats from the Titans during training camps, to include Amie Wells. Since I've moved to Michigan my garage has become a Titans locker room. Well, sort of. Still a work in progress. But anyways enough of me, on to the question. My question is: What do you believe is Coach Mike Mularkey's toughest decision going to be during this training camp? I see so much talent and great players on both sides of the ball. There is going to be hard decisions to come, I hope we choose wisely. I know they will. Thanks, and keep up the great job of keeping us fans informed....
Jim: Hey Randy. Appreciate the email. I'll have to tell Amie she's included in the Titans greats. Good question on toughest decisions. I think getting to the right number at receiver, and in the secondary, will be tough. There's also a lot of solid depth on the d-line, but not everyone will stick. These will play out in camp, but they're going to go down to the wire.
---
Shane McMurdo Westwood, New Jersey
Question: Hi Jim, been a long time since I've written in. I'm no longer stationed in San Diego, I'm recruiting in New Jersey now. Anyways, heading into the offseason the two main areas of improvement everyone shouted was receiver and secondary help. Elated to see how Jon Robinson and the squad really did a great job of doing that. But, one thing I thought for much of last season was that we really need to find a good coverage linebacker. I know the rookie Jayon Brown stood out in that area during OTA's. But do you see this as an area where we need to really improve, or do you think we already have the talent there? Thanks Jim, ready to buckle in for this season with you!! Titan Up!!!!
Jim: Hey Shane. Hope all is well. I do think it's an area that needed to be upgraded, and I think Brown has a chance to do that. Sean Spence was pretty solid last year, but it's an area that should improve. Brown is fast, and he'll be able to stay with tight ends. He stood up and made a solid play vs the run Friday night. Others are also in the mix at linebacker. Daren Bates has been getting a lot of work as well. Brown has earned solid reviews so far, though.
---
Jane Britton from Nashville, Tennessee
Question:Did Marc Mariani get cut?  I didn't see his name on the Roster - did I miss something?
Jim: Hey Jane. He signed a one-year deal last year. So his contract simply expired and he wasn't re-signed.
---
John Laird from Toms River, New Jersey
Question: Hey Jim, I've been following you on Twitter for years! Always great content regarding the team. Anyway, my question is who is your personal guess for who mans the return duties? Titan Nation loved Mariani, but it was obvious the return game got very stagnant very quickly. With additions like Eric Weems, Adoree Jackson, and Taywan Taylor amongst others, who do you see as the primary return option this fall? Thank you!
Jim: *Hey John. Thanks for following (@jwyattsports for those who don't), and for the question. I'm curious about this myself. Adoree Jackson, Khalfani Muhammad, Harry Douglas and Eric Weems were all back there fielding balls the other day, and Taywan Taylor was added to the mix Friday night at Centennial. I'm thinking it comes from this group, but others could join mix. Jackson seems like a great candidate for the punt return duties to me, and he did well last night. He'd add an explosive threat, but his playing time and other factors could also influence the final decision. Have a good one. *
---
James Dugger from Pleasant View, Tennessee
Question: Hey Jim! I really enjoy reading your articles on the best team in the NFL, the Titans. I really want to pick your brain on the matter of receivers. With the team improving so greatly over the offseason and bringing back our proven veterans, how many receivers do you think we will keep for the upcoming season? I know in years past we have kept 4-5, but I think this might be a year to sacrifice keeping an extra lineman and instead keep 6 wide receivers. Please, let me know what you think!
Jim: Hey James. I'm thinking 5 or 6. Rishard Matthews, Corey Davis, Eric Decker and Taywan Taylor make four, and then Tajae Sharpe would make five if he gets healthy and looks good. Eric Weems is a special teams ace who would count as six among receivers.  Guys like Harry Douglas, Tre McBride, Jonathan Krause and others are also battling for spots. The team can't keep all of them, of course, so I'm saying six. But that's just me thinking.
---
Dennis Powell from Charleston, Tennessee
Question: I am a true Titans fan!!  I did not even watch football until this team came to Tennessee and since then, I have been with them every week. I really don't have a question and you may have already heard this before but I just wanted to give a shout out to Amy Adams Strunk!!  She stuck with Mike Mularkey even before she had a GM.  Even though some doubted this move.  She also wanted a GM who was willing to work with coach Mike and man has it paid off.  She really had a vision for this team and knew what type of people she wanting running it. The Titans are fun to watch and they are back in the mix.  Thank you Ms. Strunk for making Titans football exciting again!!! True Titans Fan, Dennis.
Jim: Hey Dennis. I'm sure she's appreciative of this email. Thanks for taking the time. I'm glad fans gave her a chance. She's done a great job with her decision-making, and she's also changed the look at the stadium and facility with the upgrades. Changes are coming to the uniform for 2018 as well, something she's mentioned on several occasions. She's been very involved with the fans as well. She wants to win, and she's definitely helped change the culture around the team, no doubt.
---
Kenny Gore from Horse Cave, Kentucky
Question: Hello Jim. Hope all is well in your part of the world.
The O-line is on my mind today. Taylor Lewan is next to get a big contract for sure. I cannot see the team letting him slip away. I certainly hope not anyway. Josh Kline, Quinton Spain, & Ben Jones are on shorter term deals I believe. Jones just signed last year. However, wasn't it only a 3yr deal? Who do you see as a must to extend & when are their current deals up? I would love to see the line stay mostly intact. I know that is hard to do in the NFL today. Especially with a group that is performing well above average. HATED to see Schwenke (Sure I misspelled that) go to the Colts. He was not a starter I know....BUT THE COLTS!!? C'MON MAN!! I don't think I dislike any team in the NFL more than the Colts...For obvious reasons.
Jim: Hey Kenny. Hope all is well with you. It's definitely a solid group, and I'm sure Robinson and Mularkey would love to keep them together. Taylor's contract situation is the most obvious, but the guards I'm sure will be discussed as well. I'm sure you saw where Dennis Kelly was extended recently. As for Schwenke, I liked him as well. The team added Tim Lelito in the middle, though, and some good players in the draft so the depth is solid.
---
Victor De hoyos from Saltillo México
Question: Hey Jim! Thank you for accepting my request, I am a big fan of the work you do for the Tennessee Titans.
I am Victor from Mexico, and I manage a Facebook fan group called "Titanes en México"
(Titans in Mexico) with 122 members – all authentic Titans fanatics ever since they were Houston Oilers.
I would love if you could print our logo out and get pictures of the players with it; it would be a great motivation for our group and all the Titans fans in Mexico.
Thanks again and TITAN UP
I almost forget, last year I was the closest to heaven at the Nissan Stadium with my wife.
Jim: Hey Victor. Great to hear from you! I don't have the logo, but I'm going to finish off this mailbag with your comments so others can hop on board as well. Best to you! And gracias!
Have a great weekend everyone! I'm sure I'll see many of you at Nissan Stadium tonight. Gates open at 5 p.m. and practice starts at 6.
Titans players take the field for Day 7 of the team's 2017 training camp at Centennial High School. (Photos: Donn Jones Photography)