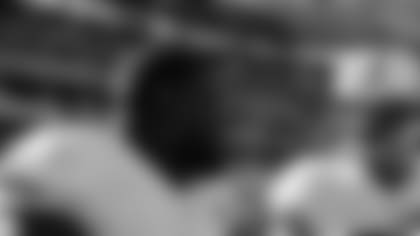 ](http://www.titansonline.com/news/season-rewind.html)
The 2013 season for Titans tight ends featured the team debut of Delanie Walker as the primary pass catcher and the continuation of Craig Stevens and Taylor Thompson as run blockers and pass protectors.
Walker joined Tennessee with a multi-year deal after spending his first seven seasons with San Francisco.
He set career highs in catches (60), yards (571) and touchdowns (six). The catches ranked second on the team, the yards ranked third, and the receiving TDs were the most by any Titan.
Walker's shift to become a primary target in the passing game helped him catch 20 more passes for 29 more yards and equal the number of TD receptions he had in his previous two seasons combined with the 49ers. He also showed versatility in blocking on run plays and overcame missing most of training camp with a knee injury.
Walker said a preseason goal was 70 catches and he may have reached that if not for suffering a concussion at Indianapolis that cost him most of that game and the following game at Denver.
Walker's biggest game occurred in the Titans' first matchup against the Colts when he had 10 catches for 91 yards and a 19-yard touchdown.
Stevens often played when the Titans used sets with two tight ends, and Thompson gave the team an opportunity to have a set with three tight ends or move into the backfield to block for run plays.
Stevens had two catches for five yards, and Thompson had three for 13 with his first career touchdown.
Stevens and Thompson also played on special teams. The Titans also briefly signed Visanthe Shiancoe (two catches, two yards) for the Denver game that Walker missed.
Walker started 11 of the 15 games he played, Stevens started 14 of the 15 he played and Thompson started three of the 16 he played.