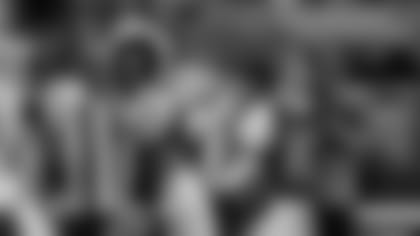 ](http://www.titansonline.com/news/season-rewind.html)
The 2013 season included 84 more rushes, 207 more yards and six more rushing touchdowns by the Titans than in 2012.
Chris Johnson led the Titans with 1,077 yards on 279 carries (3.9 per attempt). He had six touchdowns, including a 30-yarder against Indianapolis that was his longest rush of the season.
Johnson went past the 1,000-yard rushing mark for the sixth time in as many seasons, becoming one of six players in NFL history to do so in their first six seasons. Johnson joined Barry Sanders, Curtis Martin, LaDainian Tomlinson, Eric Dickerson and Corey Dillon on that list.
Johnson added 42 receptions for 345 yards (up from 36 catches for 232 yards in 2012) and a career-best four receiving TDs that equaled his total from his first five seasons and included a 49-yarder against Kansas City and a 66-yarder against San Francisco.
Shonn Greene, who signed a multi-year contract in 2013, had 295 yards on 77 carries (3.8 per attempt) with a long of 29 and four touchdowns, despite missing all of five games and being limited in two others because of a knee injury he suffered in the season opener.
Greene had 46 yards and two touchdowns on nine carries at Denver and had his season-high 91 yards and a touchdown on 19 carries at Jacksonville.  He added six receptions for 39 yards.
Quarterbacks Ryan Fitzpatrick and Jake Locker had the next most rushing yards, with Fitzpatrick gaining 225 yards and scoring three touchdowns while filling in for Locker, who had 155 yards and two touchdowns on 24 carries.
Bruiser Jackie Battle gained 142 yards with one touchdown on 36 carries and caught four passes for 36 yards and played on special teams. Darius Reynaud played the first seven games of the season as a return specialist and had one catch for four yards for the Titans.
Collin Mooney played fullback the first 12 games of the season until suffering an injury and had six receptions for 32 yards. He was replaced by Quinn Johnson for the final four games of the season.
The chart below shows rushing and receiving stats for Titans running backs and fullbacks in 2013: