Nissan Stadium Scoreboard Program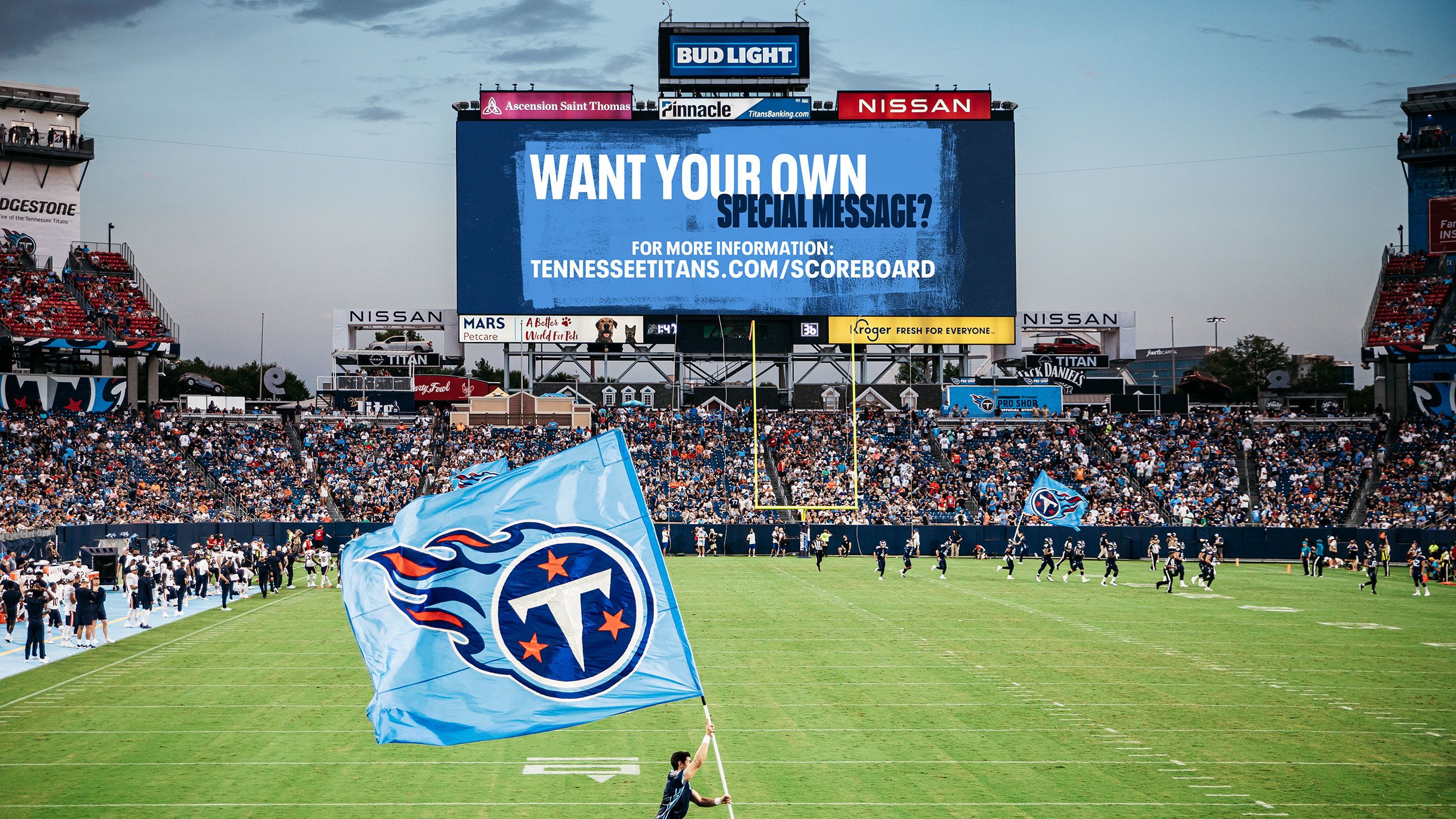 The Titans are happy to welcome special guests celebrating birthdays, anniversaries, or other occasions at Nissan Stadium. Custom scoreboard messages are available for a $250 donation to the Tennessee Titans Foundation. Messages will be displayed during halftime or the 3rd quarter of each Titans home game. Following the game, you will also receive a receipt from the Titans Foundation.
After submitting the scoreboard message request form, you will be contacted via the email address you provide below with further details and payment instructions.
Please keep the following guidelines in mind when requesting a videoboard message:
• Requests must be made by 11:59 PM CT on the Tuesday prior to the game. This deadline may change for a non-Sunday home game.
• There are a limited number of messages available for each game, and requests will be filled on a first-come, first-served basis.
• Messages should contain no more than 60 characters.
• No commercial messages or profanity will be allowed. The Titans reserve the right not to display any messages that are deemed inappropriate, including but not limited to messages that are religious, political, or support any team other than the Titans.