Titans License Plate Program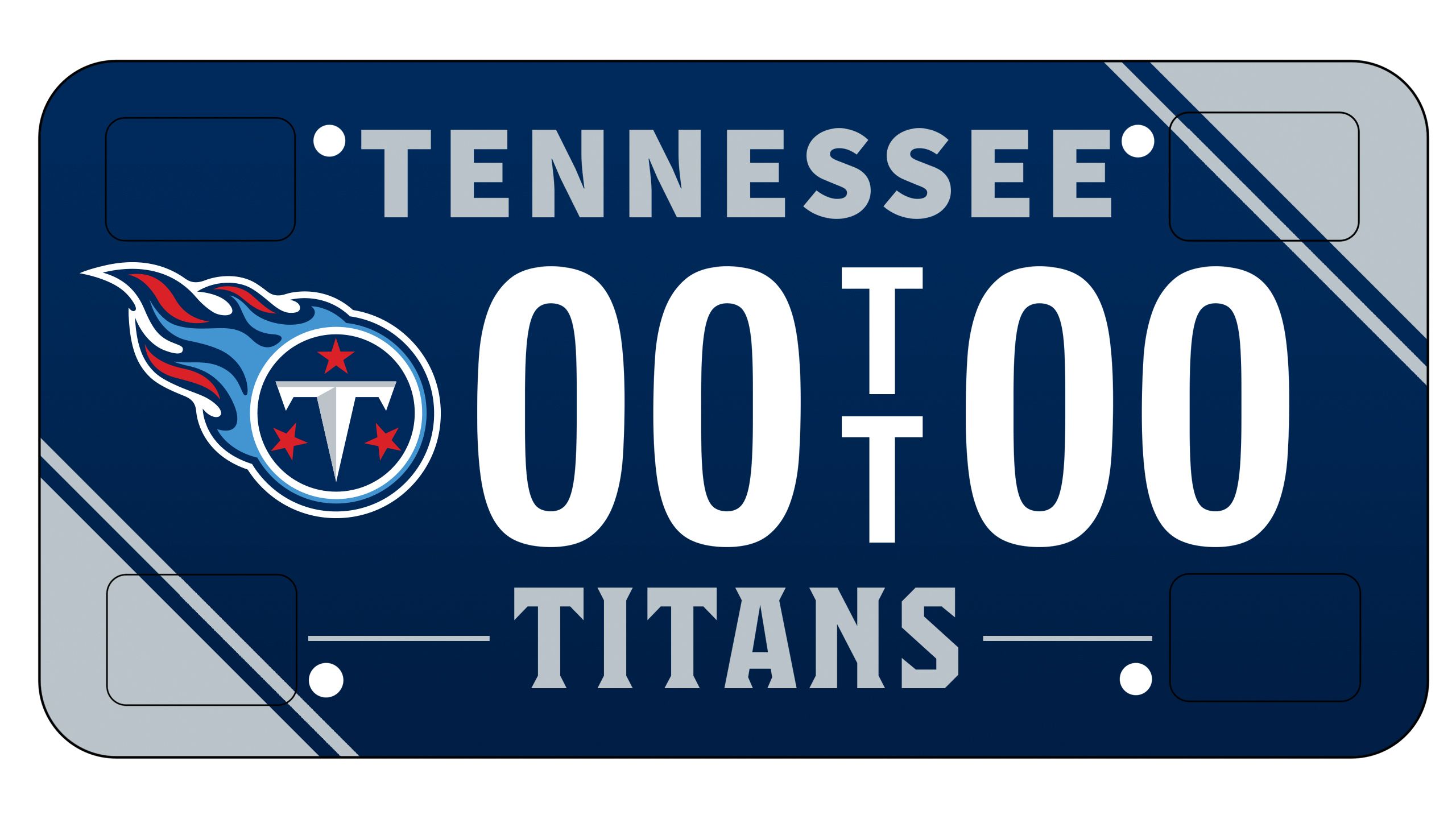 The Tennessee State Legislature approved the issuance of official Tennessee Titans license plates for Tennessee motor vehicles in October 2003.
Since that time, the specialty license plates have generated approximately $2 million for ten charities.
The annual specialty plate fee funds the charitable donations, which are issued by the Titans Foundation.