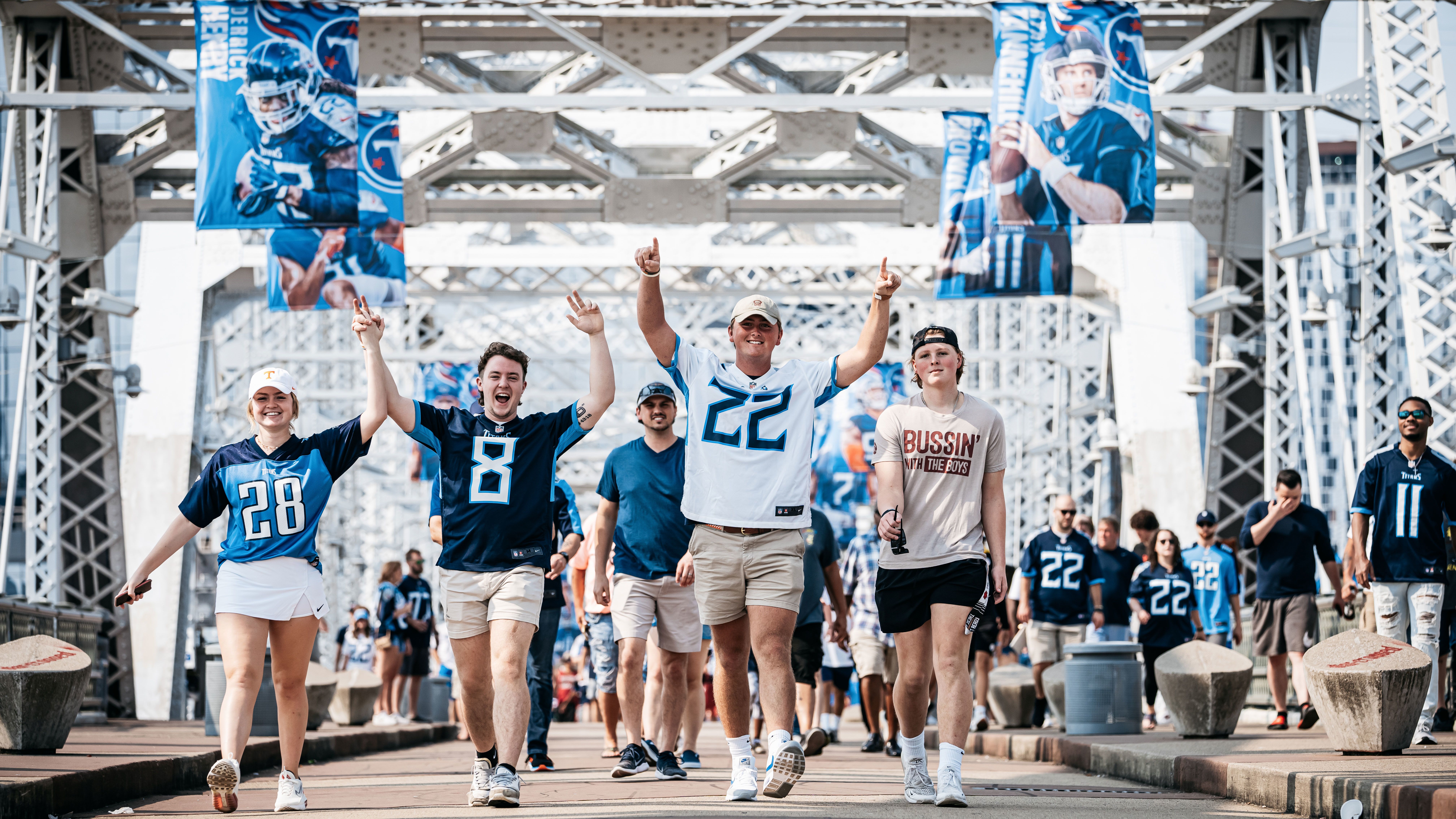 TAILGREETER
Location: North of Nissan Stadium, outside Gate 3 & adjacent to Lot G
Description: Looking for a fun, family-friendly tailgate prior to Titans home games? Join Titans fans at the Tailgreeter VIP Tailgate Experience, featuring all-you-can-eat food from Nashville's best restaurants, a 3 hour premium open bar and great tailgating activities!
What's Included:
All-inclusive food from Nashville local restaurants
Premium open bar
Opens 3 hours prior to kickoff
Live music or DJ, tailgate games, free giveaways and more!
Children under the age of 10 are free!
BULLSEYE
Location: Bridge Building, 2 Victory Lane #100, Nashville, TN 37213
Description: Interested in a luxurious VIP tailgate before Titans home games? Then the Bullseye VIP Tailgate Experience is perfect for you! Tickets to the Bullseye VIP Tailgate will gain you access to all-inclusive food and drinks inside the Bridge Building, just south of Nissan Stadium.
What's Included:
All-inclusive food created by Food Network Celebrity Chef, Aaron May
Premium open bar
Opens 3 hours before kickoff
Lounge seating with soft leather couches
Pregame TV coverage, Microsoft gaming area with Xbox gaming stations, live music, and a live auction on autographed Titans memorabilia!