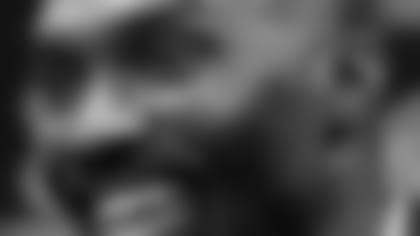 I think Super Bowl XLVII features an intriguing matchup between the Baltimore Ravens and San Francisco 49ers.
Other than RG3, I don't think the Ravens have faced an offense or quarterback like Colin Kaepernick. Baltimore didn't have much success against Washington with a similar offense that has the option of running first with the quarterback or handing it off to the running back. If you're not familiar with it, it's going to take a minute to get used to it. Baltimore has had almost two weeks to get accustomed to that style of offense, but it will be a challenge.
I'm not surprised the Ravens made it to the big game. After they won at Denver, I knew they were the only team that really matched up well with the Patriots. New England doesn't have a deep threat on the outside and contains everything inside. It's more of a condensed, closed-in style of offense that played in Baltimore's favor. The Ravens have always played the Patriots very well. They beat them earlier in the season and they should have beat them last year in the AFC Championship Game, but came up a field goal or a dropped touchdown short.
I think a big key Sunday will be how well Baltimore's defense gets to Colin Kaepernick. One thing San Francisco has that I don't think New England had is a deep threat on the outside with Michael Crabtree, Randy Moss or Vernon Davis running down the middle of the field. I think that poses a matchup dilemma for Baltimore.
San Francisco has a very good offensive line. If Paul Kruger can get some pressure up the field and Haloti Ngata can collapse the pocket and not give Kaepernick enough time to throw the ball, Baltimore will excel. But if they can't get to the quarterback, the 49ers will expose Baltimore's defense and utilize their weapons on the outside. That could make for long day for the Ravens.
Baltimore needs to stick with the running game to keep  San Francisco's defense honest. I don't think they can deviate from it. Even if Ray Rice gets off to a slow start, they need to continue to pound the ball. That's what they did against Denver and a little bit in the first half against New England. You just continue to pound the ball, regardless of whether you're getting a yard or three yards. They remained  committed to the run and eventually it opened up some things on the outside and they were able to strike down the field. If they do that on Sunday, then Joe Flacco can find Torrey Smith, Anquan Boldin or Dennis Pitta down the middle of the field.
I think the same holds true for the 49ers. They have an excellent running back in Frank Gore and he presents a challenge to Baltimore's defense. He's a guy that can run hard between the tackles, but can also can get outside and hit you for a long one. That's one of Baltimore's biggest challenges -- how do you stop Frank Gore and how much of an impact is he going to have?
The Ravens are going to sell out to Frank Gore. Whenever Baltimore has given up a lot of rushing yards, they've had trouble stopping teams. If they can contain Gore, they'll be okay, but if he gets going early in the game, things will swing in San Francisco's favor.
While Kaepernick has received much of the attention this week, don't overlook Joe Flacco. Statistically speaking, his numbers haven't always been great in the regular season and were even down a little bit in 2012. But the good thing about Joe is he excels in the postseason, and that's what you want your quarterback to do -- just help get your team to the playoffs and then step it up a notch, which he has done over the course of his five-year career.
What Joe has been able to do in the postseason has been phenomenal. He's gotten better and taken his team closer to the Super Bowl each year, and now they're in. You make your money during the regular season, but you build your legacy in the postseason. If the Ravens win, he'll be considered one of the top five or six quarterbacks in the NFL.
Another storyline this week has been Ray Lewis playing in his final game before he retires. Everybody has his time, and Ray certainly has for almost 20 years. Win or lose I think his career and the way that he played speaks for itself. His legacy and his career have already been written. Winning a second Super Bowl would be another cherry on top of an amazing career. The city of Baltimore and the Ravens organization will dearly miss him, but the NFL will keep moving on with players like Patrick Willis, who brings that same type of fire and passion to the game.
If this game stays close I'm leaning towards the Baltimore Ravens because of their experience. They've got a bunch of veterans that have been through the fire, played in tough games and understand what it takes to win. Veterans like Ray Lewis and Ed Reed understand the magnitude of each play and each quarter. The first quarter might not look like the fourth quarter, but you've got to understand each situation and be aware of what's going on.
Baltimore has a veteran presence not only on defense, but on offense with Joe Flacco now playing like a 10-year vet. They are battle-tested and won some tough games that have come down to the wire throughout Joe's five years as quarterback. I think their experience on both sides of the ball will help them as the game goes on.
If this game stays close, I lean towards Baltimore, but if it becomes a fast-paced game, then I think it favors San Francisco.
My prediction: Baltimore 27, San Francisco 24.
---
A fourth-round draft pick by the Titans in 1997, two-time Pro Bowl wide receiver Derrick Mason began his first eight NFL seasons in Tennessee (1997-2004), catching 453 passes (5th in team history) for 6,114 yards (6th in team history) (13.5 avg) and 37 touchdowns. He played the next six years with the Ravens, becoming Baltimore's all-time leading receiver with 471 receptions for 5,777 yards (12.3 avg) and 29 touchdowns from 2005-10. He played his last NFL season in 2011 with the New York Jets and Houston Texans. He is the only player in NFL history with 10,000 receiving yards and 5,000 return yards and set the NFL record for most all-purpose yards in a single season with 2,659 in 2000.