Seven Titans defensive players and three offensive players accounted for the 10 highest snap counts on special teams in 2013.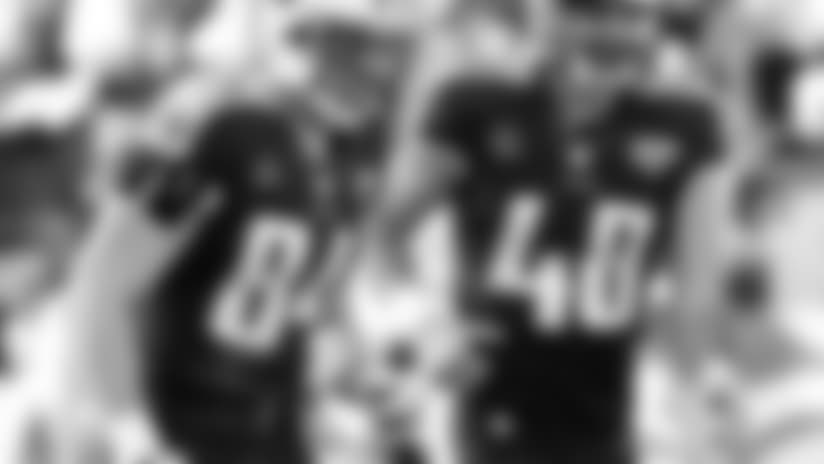 Taylor Thompson (84) played a team-high 355 snaps, and Beau Brinkley played 153 on special teams for the Titans in 2013.
Tight end Taylor Thompson played a team-high 355 of Tennessee's 475 special teams (74.7 percent) snaps.
Rookie safety Daimion Stafford played 301 special teams snaps (63.4), followed by running back/fullback Jackie Battle (275 snaps, 57.9 percent), linebacker Colin McCarthy (260, 54.7 percent) and rookie defensive back Blidi Wreh-Wilson (243, 51.2 percent).
Linebacker and special teams captain Patrick Bailey played 223 snaps (46.9 percent), veteran safety George Wilson played 196 (41.3) and rookie linebacker Zaviar Gooden played 175 snaps (36.8 percent).
Tight end Craig Stevens played 169 (35.6 percent), and cornerback Alterraun Verner rounded out the top 10 with 158 snaps (33.3 percent). Verner was the only player in the top 10 of most snaps on special teams who also played in the top 10 on offense or defense.
Punter/holder Brett Kern played 155 special teams snaps, long snapper Beau Brinkley played 153, and kicker Rob Bironas played 151.
The chart below shows the special teams snaps by all Titans players in 2013: