NASHVILLE, Tenn. — Editors of NFL.com formed their own selection committee and built a bracket of their own this week, creating matchups between 64 famous plays in league history.
Unlike the action of the NCAA basketball tournament, which will capture fans' attention but leave them helpless in determining the outcomes, NFL Braketology allows fans to vote on 32 first-round matchups to determine which plays will advance to the second round. Voting for the first round lasts until Friday.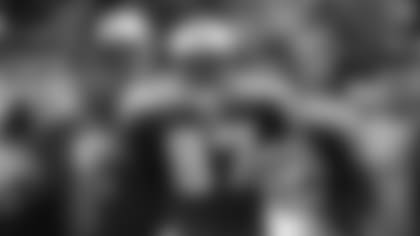 The Titans/Oilers franchise is involved in three of the matchups — twice as executors of the play and once as the team the play occurred against.
Matchup 1: The Music City Miracle, arguably the most famous and pivotal play in franchise history, received a No. 1 seed. The kickoff that was fielded by Lorenzo Neal, handed off to Frank Wycheck and lateralled to Kevin Dyson for a 75-yard touchdown return in the Wild Card of the AFC Playoffs gave Tennessee a 22-16 win and catapulted the Titans to Super Bowl XXXIV.
The play's first-round matchup is against the 100-yard goal-to-goal interception return for a touchdown by Pittsburgh's James Harrison in Super Bowl XLIII.
Matchup 2: Dyson is also involved in a play at the other end of the bracket, a play much less enjoyable for Titans fans to revisit.
The receiver's stretch for the goal line on the final play of Super Bowl XXXIV that was thwarted by St. Louis Rams linebacker Mike Jones is a 16 seed that is pitted against the Immaculate Reception, the desperation deflection caught by Steelers RB Franco Harris and taken for what was eventually ruled a touchdown.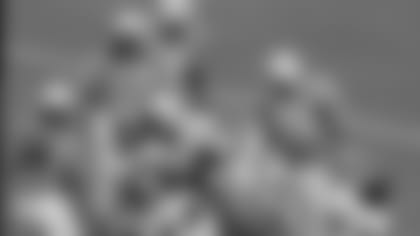 Matchup 3: The final pairing that involves the franchise goes back to a 1978 regular season game between the Houston Oilers and L.A. Rams.
Rookie and eventual Hall of Fame running back Earl Campbell was harder to take down than his jersey was to take off that day. Campbell received the ball on a toss sweep to the left, picked up a block from Rob Carpenter, bulldozed 6-foot-3, 225-pound linebacker Isiah "Butch" Robertson, eluded another tackler and cut back to the middle of the field.
Dave Elmendorf came in from Campbell's right and grabbed his jersey as Campbell moved inside the 15-yard line, but Campbell kept churning his powerful legs as Elmendorf landed on the AstroTurf. Three Rams defenders finally converged on Campbell, getting him down at the six-yard line.
This play received a No. 6 seed and is matched against Antonio Cromartie's 109-yard return of a missed field goal against Minnesota on Nov. 4, 2007.