Free Agency Tracker | Tennessee Titans - TennesseeTitans.com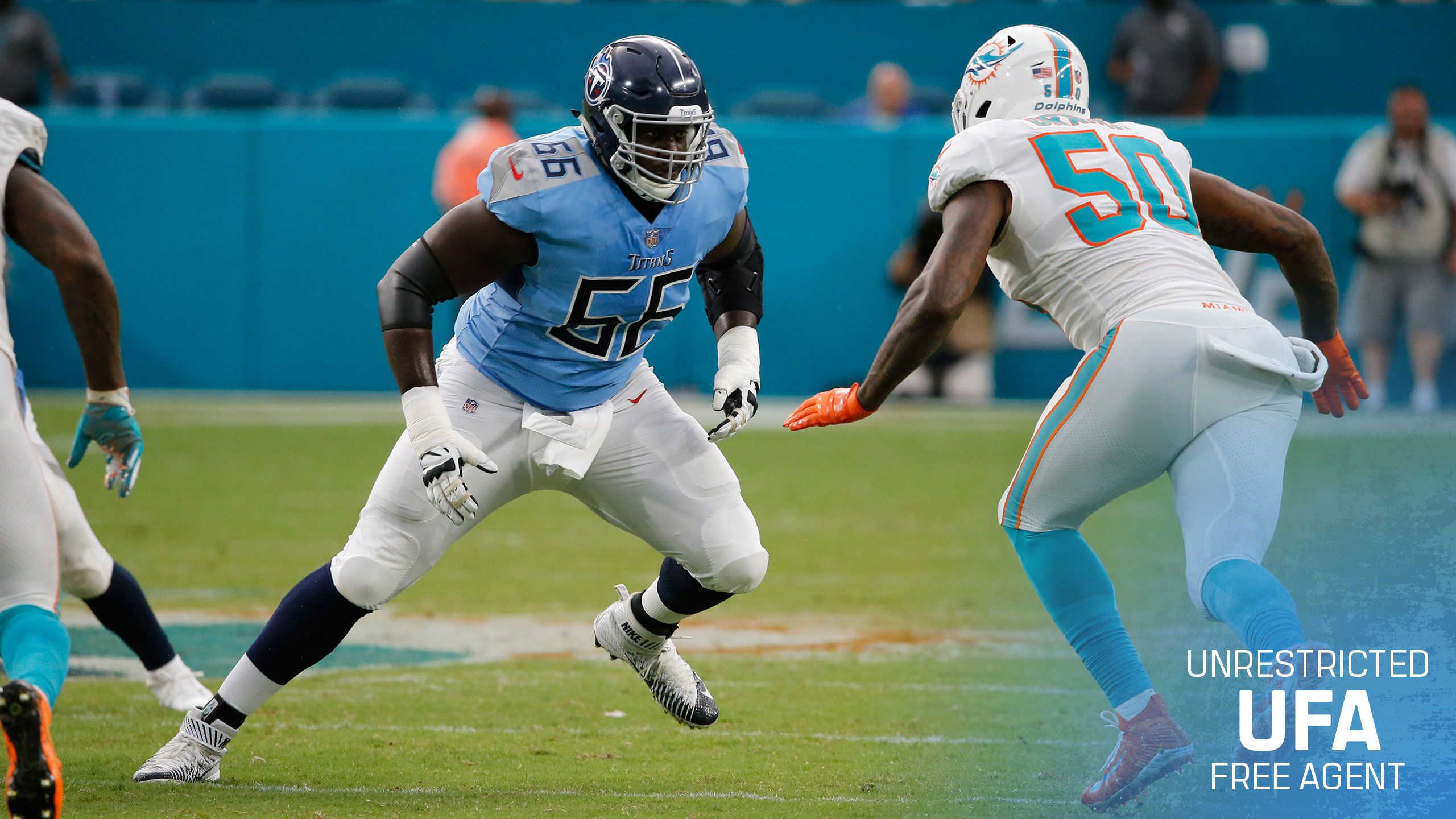 Kevin Pamphile
(Unrestricted Free Agent)
GUARD/TACKLE
6'5" | 315 LBS
COLLEGE: PURDUE
ACQUIRED: UNRESTRICTED FREE AGENT (TB) - 2018
NFL EXPERIENCE (NFL/TITANS): 6/2
HOMETOWN: MIAMI, FLA.
GAMES PLAYED/GAMES STARTED: 56/35 (PLAYOFFS: 0/0)
The Titans signed Kevin Pamphile (pom-FEEL) during the 2018 free agency period to bring versatility, starting experience and competition to the offensive line. The 6-foot-5-inch, 315-pounder was originally selected by the Tampa Bay Buccaneers in the fifth round of the 2014 NFL Draft. The Purdue University product is a versatile player, having started contests at guard, tackle and as an extra tight end in his first four seasons with the Buccaneers.
CAREER HIGHLIGHTS:
In his first season with the Titans in 2018, Pamphile played in three games with a start at right tackle and a start at left tackle before being placed on season-ending injured reserve.
In his last two seasons in Tampa Bay (2016-17), Pamphile appeared in 30 games with 29 starts. He started 28 games at left guard and one contest at right tackle.
In 2017, Pamphile played in all 16 games with 15 starts at left guard and was a part of a line that helped block for an offensive unit that produced 5,816 total yards, the third-most for a single season in team history.
2019 SEASON RECAP
Regular Season: 0 Games Played | 0 Starts
Was inactive 15 games and did not play in another contest.
Was inactive for all three postseason games.
TITANS TIDBITS:
Pamphile has been active in sending school supplies and hygiene kits to students in his parents' homeland of Haiti. In February of 2017, he made his first trip to Haiti to donate goods and spend time with children and families battling challenging circumstances.
In July 2017, Pamphile returned to Haiti to host a youth football camp for about 250 children.
For his work in the Tampa area and in Haiti, Pamphile was the Buccaneers' 2016 winner of the Ed Block Courage Award.
CAREER TRANSACTIONS:
A native of Miami, Fla., Pamphile was originally selected by the Tampa Bay Buccaneers in the fifth round (149th overall) of the 2014 NFL Draft.
Signed by the Titans as an unrestricted free agent on March 29, 2018.