Free Agency Tracker | Tennessee Titans - TennesseeTitans.com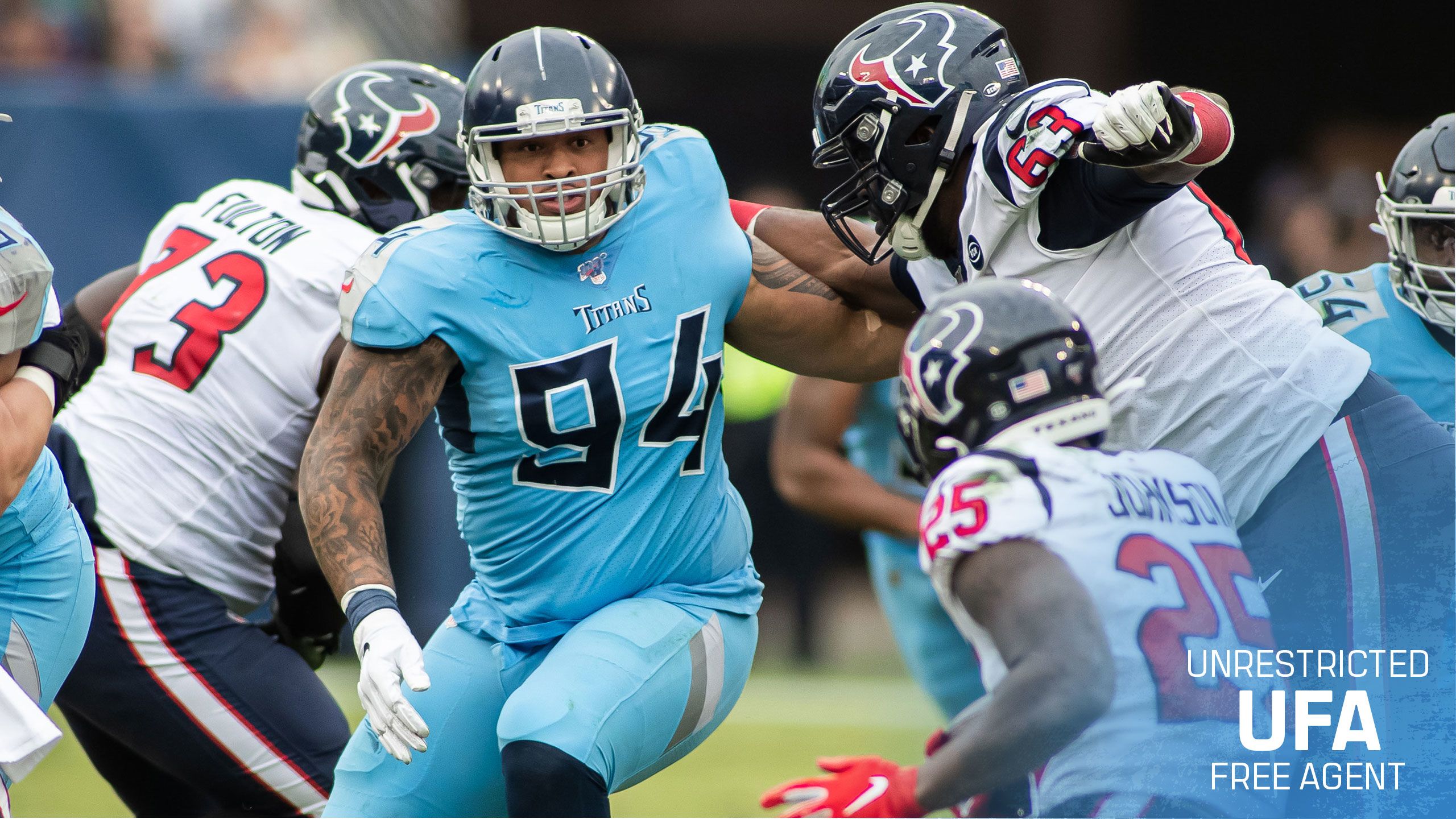 Austin Johnson
(Unrestricted Free Agent)
DEFENSIVE LINEMAN
6'4" | 314 LBS
COLLEGE: PENN STATE
ACQUIRED: 2ND ROUND - 2016
NFL EXPERIENCE (NFL/TITANS): 4/4
HOMETOWN: GALLOWAY, N.J.
GAMES PLAYED/GAMES STARTED: 58/13 (PLAYOFFS: 5/1)
The Titans selected Austin Johnson in the second round of the 2016 NFL Draft. The 6-foot-4-inch, 314-pound defensive lineman has the bulk and power to secure the middle of the defense as a nose tackle but also the versatility and movement skills to play other positions along the front. In his first three NFL seasons, Johnson played in 42 games and tallied 72 tackles, 2.5 sacks, four tackles for loss and five passes defensed.
CAREER HIGHLIGHTS:
In 2018, Johnson saw action in all 16 games and posted 25 tackles, a sack, five quarterback pressures, a stop for loss and two passes defensed.
In 2017, Johnson appeared in all 16 games and made three starts. He posted single-season career-highs with 32 tackles, one sack, two tackles for loss and two passes defensed. He also appeared in his first two postseason contests with one start.
As a rookie in 2016, Johnson appeared in 10 games. His totals included 15 tackles and a half sack.
Johnson's 78 tackles as a junior in 2015 ranked second among defensive linemen in FBS and were the most by a Penn State defensive lineman since Jimmy Kennedy (87) in 2002.
2019 SEASON RECAP:
Regular Season: 16 Games Played | 1 Start
Playoffs: 3 Games Played | 0 Starts
Appeared in all 16 games for the third consecutive season with one start and notched 29 tackles, three quarterback pressures, a stop for loss, a pass defensed and a blocked field goal. • • Played in all three postseason contests and collected two tackles.
TITANS TIDBITS:
When Johnson was drafted by the Titans, he became a teammate once again of DaQuan Jones, a former Penn State defensive lineman who was drafted by the Titans in 2014. The two remained close, and Jones was among Johnson's family and friends surrounding him on draft night.
Johnson's wife, Danika, is a former LFL MVP and is currently the general manager and head coach of the Nashville Knights football team.
The son of Austin and Tammy Johnson, he has two older sisters, Brandi and Erika, and one younger sister, Kennedy. Kennedy was a forward on the Michigan State women's basketball team.
CAREER TRANSACTIONS:
The Galloway, N.J., native was selected by the Titans in the second round (43rd overall) of the 2016 NFL Draft.
Behind the Flame: Titans DL Austin Johnson
Get to know Titans defensive lineman Austin Johnson in this week's edition of 'Behind the Flame.'