NASHVILLE – Billy "White Shoes" Johnson never busted out the "Funky Chicken" in the end zone at Nissan Stadium.
His celebration dances, along with his footwear, were made famous in the late 1970s in Houston, while playing for the Oilers in the Astrodome.
Defensive end Elvin Bethea earned his gold Hall of Fame jacket for his achievements with the Oilers as well. Same for linebacker Robert Brazile, who also earned one of the best nicknames in NFL history, "Dr. Doom", in powder blue during the Luv Ya' Blue era.
Defensive back Tony Banfield preceded them all as Oilers. Banfield was on the franchise's first team, in 1960, and he played six seasons with the Oilers, back when they first played in the AFL. Banfield, who is now 82, said those were some of the best days of his life.
Yet all of them are being celebrated as Titans, by the Titans, this week as the franchise recognizes its Oilers heritage. And, at halftime of Sunday's Titans vs Colts game at Nissan Stadium, former Oilers head coach O.A. "Bum" Phillips will posthumously be added to the Titans/Oilers Ring of Honor in a special ceremony.
Bethea, an eight-time Pro Bowl selection who played in 210 games during his 16-year career in Houston from 1968-83, said it all makes him feel special again.
"Here in Houston, the Oilers, we are the forgotten ones," Bethea said. "We kind of feel like outcasts here, to be honest. We are not tied to the team here, even though this is where we were the building stones, and the foundation.
"By all of this happening, us being celebrated (in Tennessee), it makes me feel wonderful. I feel like we are still in her heart, and a part of her family. We feel like we are a part of the Titans family."
Bethea was referring to Titans controlling owner Amy Adams Strunk, whose father, K.S. "Bud" Adams, founded the franchise.
Strunk previously helped organize an Oilers reunion in Houston a few years ago, an event more 60 former players and many former coaches attended. She's also spearheaded the organization's efforts for this year's Oilers Reunion in Nashville, an event roughly 80 former Oilers are expected to attend.
In addition to Johnson, Brazile, Bethea and Banfield, former Oilers like Curley Culp, Warren Moon, Ernest Givins, Mike Renfro, and Mike Reinfeldt, who later became GM of the Titans, are expected to attend the reunion, and Sunday's game.
The Houston Oilers moved to Tennessee following the 1996 season, and they eventually became the Tennessee Titans in 1999. When the NFL expanded in 2002, the league added the Houston Texans.
"We all need a place to call home," said Brazile, who played for the Oilers from 1975-84. "When you play for a franchise, and then all of a sudden that franchise leaves that city and goes away, it is hard. We put our heart and soul into something, and when you get to be an old man and you are trying to explain this to your kids: 'I played football, but I can't take you to the Astrodome to see a game.' And, 'the Oilers are not the Oilers anymore.' You want to be a part of something, and Amy has made us feel like we are a part of something again.
"Amy is doing something that we all needed – she' like a mom who gives us a home, and a place to go. She is a Texan, but she's a Titan. And she has a heart of gold. She has her mother's heart. Her mother, Nancy, stood by Bud all the time… She is made out of the same mold as her mother, with a heart of gold. I appreciate her so very, very much."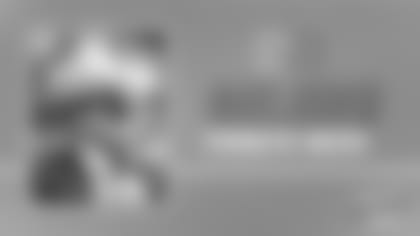 Oilers Tribute Week
The Titans are celebrating its heritage throughout the week and will pay tribute to Oilers greats during the Titans-Colts game this Sunday, culminating in a halftime ceremony, adding O.A. "Bum" Phillips to the Ring of Honor.
All week, the Titans are celebrating their Oilers heritage, and they'll pay tribute to Oilers greats during the game, culminating in the halftime ceremony honoring Phillips.
Phillips was the personification of the "Luv Ya Blue Era" as the head coach of the Oilers for six seasons (1975-80). He owns the best winning percentage (.608) by a Titans/Oilers head coach who has coached at least two full seasons, totaling a 59-38 mark. He took over a team that hadn't experienced a winning season in eight campaigns and built it into a contender for the duration of his tenure, going 10-4 in his first season and reaching the AFC Championship game in 1978 and 1979. He originally joined the Oilers as the team's defensive coordinator in 1974 and was elevated to head coach a year later.
"He was bigger than life, with his cowboy hat and cowboy boots. But he was just an everyday person, who did something that he enjoyed and knew a great deal about," Johnson said of Phillips. "And he was able to get individuals to play their best. He was non-threatening as a head coach, as some of them can be. And he used that human element in his coaching persona. I think that's one of the reasons guys played as well as they did and as hard as they did for him.
"He really resurrected the Oilers, and went on to become a folk hero, not only in Houston, but around the world. It will be great to see him get recognized."
Moon, who attended the Oilers reunion in Houston a few years ago, told TennesseeTitans.com in a previous interview players from the team's past have been touched by Strunk's generosity, and caring approach.
Brazile served as the Honorary 12th Titan for a game in 2019, and he also received his Hall of Fame Ring of Excellence in a special ceremony at Nissan Stadium. Strunk sent her private plane to pick up Brazile's family in Mobile, Alabama, and brought them to Nashville that weekend. Strunk also threw a party for Brazile and his family in Canton, Ohio.
"I really like the way she's reached out to the former Oiler players, and tried to make them more welcome to the Tennessee Titans organization," said Moon, who played from 1984-93 with the team. "The weird thing about the Oilers, more than other teams, is all those great players who played for the Oilers, it's almost like they don't have an identity anymore. Every other former player has their team to look to, a team to identify with. I've played on other teams like the Seahawks, the Chiefs and the Vikings, and I can always go back to those alumni weekends and feel like I am a part of those teams.
"For a long time, the Oilers didn't have that. Bud Adams wasn't necessarily reaching out to the former players, and they had nowhere to go. Some might have been reached out to by the Houston Texans, but they weren't Houston Texans – they were Houston Oilers. But that's changed. I think it is great she has reached out and done that, and made guys feel like they a part of something again."
Strunk said previously she wants the Oilers to feel like they have a home with the team, in Tennessee.
"The guys in Houston, no fault of their own, kind of got left out – they kind of became NFL orphans, and it always bothered me," Strunk said. "And it became important for me to include them, and have a reunion and start bridging whatever happened in the past to get them feeling like they are part of our family."
Banfield, one of just three players from the original Oilers team scheduled to be in Nashville over the weekend, said he'll treasure this weekend.
Banfield played in the first three AFL Championship Games, winning the title in 1960 and 1961. He was All-AFL in 1961 and 1962 and an American Football League Eastern Division All-Star in 1963.
"Something like this, it means a lot," he said. "Of course, in my era, there's not many of us left. The original Oilers team, there's only about five or six of us (alive). These days, I see a lot of my former teammates at funerals mostly.
"So, to have a chance to see former Oilers like myself, and a lot of the younger guys, it is going to be special. When you're on a team, back when you're young and a part of something, those are some of the best days of your life. I know I'll never forget those days, and it's nice to see others show they care about it, and appreciate it, too."