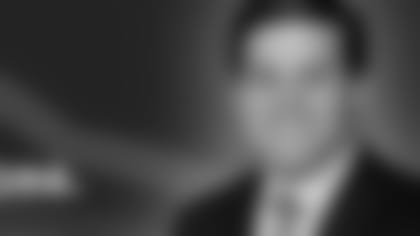 ](http://www.titansonline.com/news/ask-mike.html)

Brooks in Wayne, PA: "What's really going on in Tennessee? We are down to our 2nd & 3rd string offensive lineman. Why does Coach Whisenhunt insist that Zach Mettenberger stand tall and confident in the pocket? To me, it really doesn't make sense. I hate to say it, but I feel like Coach Whisenhunt's game plan was the reason why Mettenberger got hurt against the Giants. What are your thoughts?"
Brooks, at the point that Mettenberger was injured, Tennessee was down 26 points in the fourth quarter. To have any chance in the game, you have to stand in the pocket and throw the football virtually every single down. The game itself dictated why Mettenberger was chunking it every play. Otherwise, Tennessee would have just conceded the game, which NFL teams don't do.
Besides, chunking the ball down the field is why Whisenhunt put Mettenberger in the lineup. There are things that can be done to help him certainly, and Mettenberger must get rid of the ball more quickly, but this is who he is − a pure pocket passer.
It looks beautiful when it all functions properly, but the quarterback is a sitting duck when protection is lacking and the defense knows that you have to throw every single play.      
---
Howard in Louisville, KY: "With three games left, and in the running for a No. 1 pick, how do you think the coaches and players feel about these games? I know as a competitor you want to win every game, but do you think some players have folded up their tents?"
Howard, if a player is a "fold up the tent" kind of guy, a coach is going to see that weakness in that player's character. The coach is going to get him out of the lineup and play a young guy who wants a chance.  
And frankly, you don't see many players with that mentality at the NFL level. Some, but not many. It's too hard to get here and too hard to stay. Most know what is on the line and their mentality is almost always "full-go."
What you do see take over, however, is human nature.
Players prepare like crazy for a game, both physically and mentally. They love the game and are excited to play, regardless if they are in the playoff hunt or have been eliminated.
BUT if that player whose team is eliminated falls way behind early in the ballgame, his foot comes off the gas to some extent. Human nature − disappointment, frustration, whatever you want to call it − takes over and that total intensity is gone.  
That's why teams cannot fall way behind early in a December game when they are out of the playoff race. While the players continue to give maximum effort, they just aren't as sharp. 
But if the score is tight, sometimes you see some of the very best efforts ever in December games like these final three. One of my favorite all-time Titans, Brad Kassell, gave one of the best linebacker performances in Titans history in the 2004 finale against Detroit.
Kassell not only hadn't folded up his tent, but he made an amazing 19 tackles on Jan. 2, 2005. That performance got him a $1 million dollar contract and a starting spot the next season.
---
Gene in Clarksville: "Would it be possible that the Titans might keep Jake (Locker) and (Zach)Mettenberger and draft another QB?  Jake plays well when not hurt, would make a good backup. Let Mettenberger and the new draft pick compete for starting spot. Mettenberger seems to do good when he has time in the pocket, but he needs a good O-line."
It is possible, but remember that Locker is an unrestricted free agent after the season. So unless the Titans wanted to use the franchise tag on Locker (likely around a $16 million dollar salary for 2015) or he wanted to re-sign with the team as a free agent, that scenario could not happen.  
---
Phillip in Los Angeles:* "How do we really know the mood of a locker room since players are reluctant to admit problems with other players and coaches? Is there a way to talk to them "off record" to learn what's wrong with the Titans?"*
Phillip, I'm in the locker room and talk with players in a variety of settings, but I don't have a great insight into this area. Players don't share their deepest thoughts with the broadcaster and the broadcaster doesn't ask. The team's business is the team's business.
I do know that this Titans team isn't 2-11 because of unhappiness. The unhappiness comes largely from being 2-11.
But everything must be picked apart. While there are personnel issues to be addressed, tweaks to every area of the team will be looked at.
Leadership will be important in this area after the season ends. As has been said in many places, the veteran players on the team who are part of its future must share thoughts on behalf of everyone. They must step forward and give their suggestions for improvement. A professional team is not a democracy, but it is a collaboration of grown men and there is always room for everyone to improve, especially after year one of a new administration.