T-Rac's PLAY60 School Program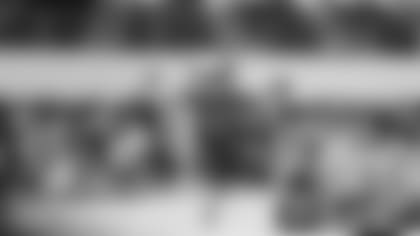 T-Rac's PLAY60 School Program
The Tennessee Titans and the NFL PLAY 60 initiative encourages youth to be active for 60 minutes each day.
Anyone that knows the Titans Pro-Bowl Mascot, T-Rac, is aware that he love to play and be active!
So T-Rac has found the perfect teammates in the fight against childhood obesity: The Tennessee State Parks, State of Tennessee Department of Health, the American Heart Association and the Southeastern United Dairy Industry Association to bring the FREE program to elementary schools.
The program is educational and informative as well as fun, exciting, and energetic! It covers a wide range of topics that educators have told us are important to share with young students: proper nutrition/hydration habits, exercising options, the art of listening, importance of respecting authority figures, and proper study habits.
How we get the message across:
• A Large Titans provided screen will show graphics, players and coaches "via satellite" and a "live T-RacCam" to follow T-Rac when he leaves the gym to exercise in the area State Park.
• A brand new state-of-the-art sound system for sound effects and music will heighten the experience.
• All the program needs from the school is a power source for the sound system…and of course the students!
• Rhett Bryan "the voice of T-Rac" will be the lead emcee for the show.
• A Tennessee State Park Ranger will bring a different animal native to Tennessee to each show.
• T-Rac will give each child a photo card with program information
• And finally, EVERYONE'S favorite mascot T-Rac!