Titans Fan Guide and Nissan Stadium Policies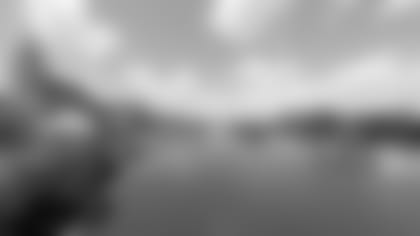 Fan Guide and Nissan Stadium Policies
The NFL and Tennessee Titans are committed to creating a safe, comfortable and enjoyable experience for all fans, both in Nissan Stadium and in the parking lot. We want all fans attending our games to enjoy the experience in a responsible fashion.
Alcohol Policy
Fans attending football games and other events at Nissan Stadium must be 21 years of age or older to purchase or consume alcoholic beverages on Nissan Stadium property. Management reserves the right to check proof of age at any time. Violations of this alcohol policy may result in ejection and/or arrest. According to Tennessee state law, alcohol cannot be sold until 10:00 a.m. on Sundays. For all Titans home games, alcohol sales end at the conclusion of the 3rd Quarter.
Animals
Generally, animals are not permitted in Nissan Stadium. Exceptions are made for assistive animals for guests with disabilities.
CLICK HERE for a comprehensive review of access and assistance for guests with disabilities.
ATM Machines
There are six (6) ATM machines located in Nissan Stadium for your convenience.  Machines are located on both End Zone concourses, behind Sections 101 and 123, on the Upper Level at Sections 310 and 337 and in the Foyer area of the East and West Club Levels.
Away Game Tickets and Travel Packages
Tickets for away games are not available for purchase through the Titans Ticket Office. Fans should contact the opponent club for ticket availability (please note, other teams may sell out prior to the opening of the season).
Click here for the NFL Ticket Directory.
If you are interested in a VIP travel package through PrimeSport, click here.
You can also buy tickets to away games from other NFL season ticket holders and fans on NFL Ticket Exchange, powered by Ticketmaster. Find tickets now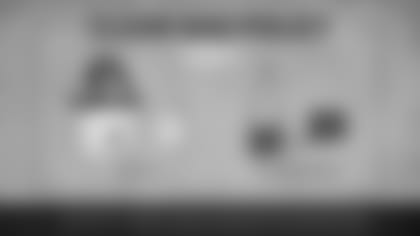 Bag Policy
The Titans strongly encourage fans not to bring any type of bag to Nissan Stadium to expedite entry at the gates, but if you need to bring personal items to the game, please familiarize yourself with the NFL's clear bag policy.
To provide a safer environment for the public and speed fan entry, the Tennessee Titans enforce a league-wide NFL policy that limits the size and type of bags that may be brought in to the stadium.
Clear bags must be 12" x 12" x 6" or smaller.
*NEW* In response to fan feedback, non-transparent bags must now be approximately the size of a hand (4.5" x 6.5"), even if you are placing it inside your larger clear bag. See diagram below.
Please Note: Non-transparent bags (4.5" x 6.5" or smaller) are still subject to inspection by security personnel at the gates.
Clear bags are available at the Titans Locker Room next to Gate 1 and online at TitansLockerRoom.com.
All styles of clear bags are acceptable as long as they are 12" x 12" x 6" or smaller. This includes clear cinch sacks, clear diaper bags, gallon ziploc bags, etc. Guests will not be allowed to empty and collapse a non-approved bag into a clear bag.
The clear bag policy is in effect for all Titans games, college football games, concerts and any other sporting event at Nissan Stadium.
Storage Lockers Available
Lockers for oversized bags and prohibitive items not allowed in to the stadium are available for rent at these locations:
-- Corner of 2nd & Victory (by Lot T)
-- Corner of 1st & Russell (by Lot F)
Price of rental starts at $10.
No prohibited items will be accepted at the stadium gates for safekeeping.
Please do not discard or hide prohibited items outside of the stadium gates and in the perimeter landscaping. All unattended items will be confiscated.
Banners and Signs
Signs no larger than standard poster board (28" x 22") are allowed in the stadium; however, they may not be affixed to any part of the stadium (railing, wall, etc.). Signs may not block the view of other patrons. Banners deemed objectionable will be removed and confiscated. Banners or flags on sticks or poles are strictly prohibited.
During concerts and other non-sporting events, permissible signage guidelines are subject to change based on artist and/or management discretion. All updates will be communicated via the Nissan Stadium social media channels.
Bicycle Parking
Bicycle Parking is located across the street from Gates 1, 3, 6, and 8.  Bikes not parked in the designated racks will be removed.
Binoculars
Binoculars can be carried into the stadium, but please note, a binoculars case cannot be larger than 4.5" x 6.5" per the stadium's Clear Bag Policy.
Blankets
For cold and inclimate weather, make sure you're prepared. Blankets, jackets and coats are permissible; however, do not place them in your clear bag for inspection. Either wear or carry these items as you approach the gate. Also, hats/beanies will need to be removed for screening.
Broadcasting Schedule
All Titans games can be heard on the Titans Radio Network in Nashville on its flagship station WGFX-FM (104.5). Out-of-town Titans preseason games can be seen on WKRN-TV (Channel 2). All Titans games, whether home or away, can be seen on ABC, NBC, CBS, FOX, or NFL Network affiliates.
Camera and Video Equipment
Still cameras are permitted in Nissan Stadium for football games; however, a camera cannot be carried into the stadium in its own bag.  Nissan Stadium security personnel also reserve the right to confiscate professional size zoom lenses at their discretion.  Video cameras are not permitted at any time (except for working media with credentials at the designated Media Gate).  Concerts and special events may have other restrictions or limitations on cameras and other devices.
Charity Drives
The Titans proudly partner with several local, non-profit organizations to collect needed items for the community.  Fans can drop off items in collection bins positioned outside of Nissan Stadium two (2) hours prior to kickoff.
Children Under Age 2
Children under age two (2) may be held in an adult's lap and are not required to have an event ticket.
Child Care Products
BRINGING KIDS TO THE GAME?
Reminder: Any child two and older needs a ticket for entry. Children under the age of two may be seated in your lap.
THE FOLLOWING CHILD CARE PRODUCTS ARE PERMITTED AT ALL GATES:
- Clear diaper bags only
- Clear plastic bottles/sippy cups containing liquid for the child (children under two)
- Baby food, snacks and formula in plastic containers for children under two (no glass)
- Wipes (Place in clear ziploc bag to expedite inspection and gate entry | Original packaging is permissible; however, it will need to be opened for a detailed inspection)
- Baby carrier/harness
PLEASE NOTE: Breast pumps and other electronic/battery operated child care devices must be screened at the gate in the designated Medical lane. Medically designated lanes can be found at all Nissan Stadium gates, marked with a red Medical sign (this is typically the right-most lane at every gate).
STROLLERS ARE NOT PERMITTED AT ANY NISSAN STADIUM GATES.
This policy is in effect for all major events at Nissan Stadium, including football games, concerts and other sporting events.
Concessions
Titans Hospitality has teamed with local and national food brands to bring a variety of outstanding food and beverage choices to Nissan Stadium guests. There are 60 concession stands located throughout Nissan Stadium. Concessions open two (2) hours prior to kickoff for Titans games.
We ask that all patrons use trash cans and recycle bins to dispose of drink containers.  Please drink responsibly and drive safely. The concessionaire will not sell or serve alcohol in violation of law.
Container Policy
For the safety of all our fans, many containers cannot be carried into Nissan Stadium. This includes coolers, glass bottles and cans. If you have a medical need, exceptions may be made at the stadium's designated Medical lanes, found at all gates. Please note, empty, clear, soft plastic water bottles are permissible.
Designated Driver
Fans of legal drinking age holding a valid driver's license are eligible to become "Designated Drivers." In return for signing a pledge not to drink alcoholic beverages during the game, and for accepting responsibility for driving other members of their group home, designated drivers will receive a token that can be redeemed at concession stands for free soft drinks during the game. The Designated Driver tents are located on the Main Level at Sections 104 and 127 and the Upper Level at Sections 310 and 337.  Look for the black Jack Daniels' tent and signage.
**AVAILABLE DURING REGULAR SEASON ONLY**
Directions
For all Tennessee Titans home games, all Nissan Stadium parking lots require a Titans-issued parking pass – no exceptions.  Violators will be towed.  There are no cash lots on Nissan Stadium property for Titans games.  If you do not have a Tennessee Titans-issued parking pass, your vehicle will not be allowed on to the campus.
Donation Requests
Visit the Donation Requests page located under the Community tab for donation request information and to submit a Donation Request Form.  Please note, all donation requests must be submitted online eight (8) weeks prior to your event date.  Each request is reviewed and evaluated on an individual basis.  Once completed, you will receive a corresponding email with either an approval or denial.  Please note, we are unable to donate Titans game tickets.
Drop-Off and Pick-up Zones for Uber, Lyft and Taxis
For Uber, Lyft and taxis, the event day drop-off zone is located off Shelby St. from I-24. Turn onto South 2nd St. and proceed to Davidson/South 1st St. The drop-off location is on South 1st St. by Stadium Lot T.
The Miller Lite Ride Share Lounge is a new tailgate located in Lot T of Nissan Stadium. This tailgate is open to the public and most importantly gives fans using ride share services a place to hang out after they are dropped off or before they get picked up. The Miller Lite Ride Share Lounge will be open 2 hours before every home game and will be open 1 to 2 hours post game as well.
• TVs, Lounge Seating, and Music
• Discounted Beer and Soft Drinks
• Titans Tailgate Games – Cornhole, Jenga, Connect Four
• Post-game Food Truck
Duplicate Tickets
Ticketmaster is the only authorized ticketing partner of Nissan Stadium and the Tennessee Titans. The only authorized ticket resale website is Ticketmaster's NFL Ticket Exchange. If you purchase tickets from an unauthorized ticketing agent on the secondary market, you risk purchasing counterfeit or invalid tickets that may not gain stadium entry. The Nissan Stadium Ticket Office is only able to assist patrons who purchase from an authorized ticketing partner. Tickets can only be printed and issued by the Ticket Office to the purchaser on record with a valid photo I.D.
Buyer Beware - If you should choose to purchase tickets from an unauthorized third party:
• Stadium admission will be refused if tickets are invalid.
• Lost or stolen tickets purchased through a third party will not be replaced by the Ticket Office.
• Tickets can only be reissued to the ticket buyer of record with a valid photo I.D.
• If there is an error with your tickets, you are responsible for contacting the third party. The Ticket Office will not contact third party vendors.
• Nissan Stadium and the Tennessee Titans cannot refund any third party tickets.
• The Tennessee Titans and Nissan Stadium are not responsible for items left at Will Call.
Ejection
Nissan Stadium reserves the right to eject or to refuse admission to any persons whose behavior is or becomes unruly or obnoxious, or who use vulgar language or who participate in conduct that is a nuisance or is illegal. Such persons will have their game tickets confiscated without refund and will be escorted from Nissan Stadium property by on-duty police officers. Repeated offenses by the same ticket holder may result in cancellation of season tickets and PSLs.
Each ticket (or credential) is a limited revocable license, which may be revoked at any time at the sole discretion of the Titans. All licenses are subject to rules and regulations of the Titans and the National Football League ("NFL"). A ticket may be revoked and the ticket holder may be ejected from the stadium for failure to meet payment deadlines, disorderly conduct, or violation of laws or rules. License information is printed on the back of each ticket.
Elevators
*Suite & Club *There are two banks of elevators in Nissan Stadium and these are located on the East and West sides of Nissan Stadium at the Suite/Club entrances. Use of these elevators is limited to Suite/Club seat holders and their guests and to fans with disabilities and their accompanying guests. (Please note, guests with disabilities that do not have a Suite or Club seat ticket for Titans games, but wish to use these elevators, must obtain a special elevator pass from the Titans Ticket Office by calling 615.565.4200, option 1.)
*300-Level (Upper Deck) *There are two banks of high-speed elevators -- each with six (6) cars -- to service upper-deck ticket holders. The banks of elevators are located at the south end of both the east and west sides of Nissan Stadium, and service goes expressly from the concourse level directly to the upper deck in 15 seconds.
Emergency Evacuation
All Nissan Stadium ushers have been trained for proper procedures should an emergency evacuation be necessary. Appropriate emergency information will be displayed on the scoreboard and/or announced over the public address system. In the event Nissan Stadium elevators become inoperable, the ramps will serve as exit points (ushers and other security personnel will provide assistance should anyone need it).