Tennessee Titans Cheerleader Zephanie seeks to create a safe space for parents to present topics of anxiety and mental health to children through writing a series of children's books. We sat down with Zephanie to hear more about her first book, "Coco Monster" and learn what is next for this amazing author!
"Coco Monster" is about a young boy dealing with anxiety and doesn't quite understand that his dad referred to his dog as a "monster" as a joke when her hair grows long and unruly. Approximately 4.4 million children ages 3-17 have been diagnosed with anxiety in the United States, but the wild adventures your mind takes you on may not always be as bad as you have created them out to be!
What inspired you to write this book?
I was not very happy with the job that I was in at the time. I felt like I was wasting time and not living up to my purpose in life. I have always been a "decent" writer. I love poetry and short stories, and that one Thursday, as I sat in a cubical scrolling through social media, I got the idea to write a children's book!
What did you learn when writing the book?
When writing this book, I learned that I have to be okay with not being okay. I wrote the book to highlight that anxiety is not this uncommon illness that only a few suffer from. Adults and children alike can suffer from anxiety, and ironically enough, I found myself fearing failure while going through this process. Much like the main character in this book, I allowed my mind to wander and trigger stress-provoking thoughts. I am already a perfectionist, and the idea of others having the ability to see my writing for the first time was very triggering!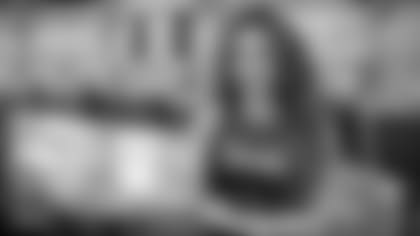 Was the main character inspired by a real person? If so, who?
The main character is based on my brother Aaron, and Coco Monster is our family Pomeranian. Even though my brother is currently 21 and finishing up his last year at the University of Richmond playing football, he still has the same wild stories that he used to make up as a child; they are just a bit more age-appropriate! Growing up, he would believe any and everything I said, and if it was a story that was just the slightest bit scary, he would stress about it for weeks. Just for reference, my mother's favorite story to tell is one where my brother and I were being typical kids and just not following the rules. Long story short, my brother sprayed me with the water my mom had in a bottle; as soon as my mother saw what had happened, she instantly began to inform him that what my brother sprayed me with was dangerous, and my foot was going to fall off. Thanks to my tears, he had a complete anxiety attack until my dad returned from work, who just laughed at us and told us it was water and not to stress. Aaron will probably hate me for revealing those stories, but it's hilarious now looking back on it!
What was the process of publishing the book?
The process of getting a book published was not as complicated as I believed it to be, which was one of the main factors for me not doing it sooner! After I completed the writing and hired someone to complete the illustrations, I began sending the finished PDF file to individual companies with good reviews and community standing, hoping that I could snag a contract. Luckily Newman Springs picked up my book, and once I signed my contract, I was pretty much done! They were accommodating and made sure everything was completed to my liking. it was a year's process worth of edits and illustration corrections, but all in all, they made the process so unique, and my assistant, which is still funny to say, was my saving grace! She dealt with everything directly, and all I ever had to do was send an approved email every so often!
What is the best way to purchase the book?
The book can be purchased on Amazon, Barnes & Noble, and Target, to name a few places!
I want to make "Coco Monster" a series of books that pinpoint social anxiety and other mental illnesses children face. I want to provide a safe space for parents to present these topics to children now that more and more young adults and kids are dealing with anxiety and depression. Growing up, these things were not a topic of discussion, so when I was faced with these issues, I did not know how to approach them. My hope is my books will provide a starting point for parents and teachers to present children healthy ways to deal with their mental health!