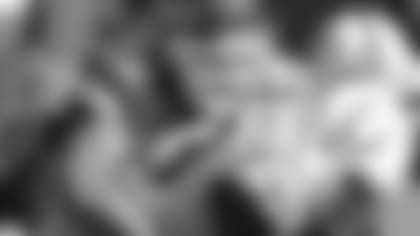 ](http://www.titansonline.com/media-center/photo-gallery/Career-of-Ropati-Pitoitua/09f3b75f-0fa0-46c3-9ff8-809186a5b15e)
Click here for a slideshow of Ropati Pitoitua's career in the NFL.
NASHVILLE, Tenn. — The Tennessee Titans have agreed to terms with former Chiefs DE Ropati Pitoitua (pronounced ROE-pot-ee  Puh-TOE-uh-two-ah).
"Ropati gives us the big body we were looking for at the defensive end position. He has a played a number of games and been productive," Titans general manager Ruston Webster said. "He should be an asset for us in the run game at end and also could give us flexibility on game days with the ability to kick inside for some snaps."
A four-year veteran, Pitoitua (6-foot-8, 315 pounds) has 37 games of NFL experience with the New York Jets and Kansas City Chiefs. In his only season with Kansas City last year, he started 10 games (15 games played) and led all Chiefs defensive linemen in tackles with 32. He also added two sacks, five tackles for loss and one forced fumble.
Pitoitua spent his first three seasons with the New York Jets and registered 22 games of experience.
In his rookie season, he played in eight games but missed the entire 2010 season with an Achilles injury. In his final season with the Jets, he played in 14 games with 19 tackles, three tackles for loss and one sack.
Pitoitua originally joined the Jets as an undrafted free agent in 2009 from Washington State, where he played in 36 games and totaled 116 sacks, 19 tackles for loss and 8.5 sacks.