As the Titans Bye Week begins, many of the team's digital and social channels will be taken over all week with content influenced and made by the players.
---
---
NASHVILLE – Life in the NFL isn't easy. As a player, you have to fight through adversity, and you have to work hard to be successful. And you have to keep grinding through all the ups and downs.
But life itself isn't easy.
The way I get through it all is by relying on my faith. It's the foundation of everything I do, and I am so thankful for the way I was raised because I lean on the things I learned as a kid today as a grown man. I've dealt with some tough times in my life, but it's all made me stronger.
I give credit to the household I grew up in. My entire family was raised on faith, and it's the way I am going to raise my children. As I get older, I learn even more things on my own, and try to become as close to Christ as I can because I've learned that's how you get through the tough times.
It started with my mother, Karen Smith.
My father was a Jehovah's Witness, and he was a man of faith. But he passed when I was just four years old in a tow truck accident. It was hard on my family, but my mom was strong, and she became my rock at an early age. My mom was a Christian, and when my father passed our faith had to take over and keep us going. That's just how I grew up, and from the time I was young I had to lean on my faith. I'm one of six kids. I still remember us praying as a family at night. I look back now and I know as a kid, going to church isn't always No.1 on your list because when you're young, you'd rather be doing other things, like hanging out with your friends, or just do things kids do. But my mom made us going to church, and she made us pray together as a family. When you are younger you don't appreciate that probably as much, but as you get older you can understand why that's important and I'm so thankful for the path those days put me on. I realize now just how much love that spread in my family and how much peace and joy it gave me during tough times. And it is faith that gets you through things that sometimes aren't easy.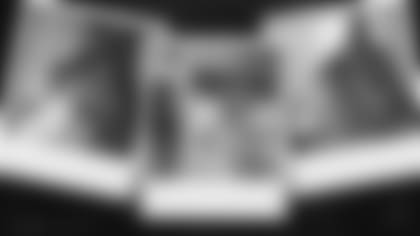 ---
---
One of those times came when I was in high school. I love my mom, and she loves me. But after my freshman year in high school, my mom sent me away to live with her sister. It couldn't have been easy, but she knew that's what was best for me.
I grew up in Philadelphia, but things were tough. The neighborhood I grew up in wasn't the best. It was inner-city Philadelphia, and there were some bad influences. I was surrounded by a lot of violence, and negativity. It was a harsh environment to grow up in. We weren't financially fortunate, and she was afraid I would get lured into some things that could mess up my life and send me down the wrong path.
"My mother is my rock. It was tough, but we always got what we needed—not necessarily what we wanted all the time—but what we needed. She was so strong all the time." - Jonnu Smith
So, my mom wanted a better future for me, and she wanted me to have a chance to follow my dreams. I was the youngest of six, and I was the last boy. She sent me to Ocala, Florida, and it was one of the best decisions she ever made as a mother. I was 14, and it was a big change. But I got through it because of my faith, and because I knew it was a great opportunity for me to not only have a better life, but to play the game of football, a game that I knew I loved even back then. You see, I couldn't play football when I was in Philly. My mom wanted me to focus on education, so the school I went to there didn't even have a football team. When she talked about sending me away, I knew I'd get a chance to play football in Ocala, and that got me excited. I knew I'd have a chance there. Playing football in Florida? Are you kidding me? I knew even then that was the hotbed for high school football. Florida, Texas and California, those are the schools that produce the most pros in the world and even then, I knew what I wanted to do, and this was my chance to pursue my dream. So even though I would be uprooted, I was able to find the positives from it and I think that's because of the way my mom raised me.

---
---
I still think a lot about my childhood. Growing up, you don't really realize how harsh it is, because you think as a young kid, 'This is life, and this is how it is supposed to be.' But when you go to a different place, a place like Ocala, Florida, a small suburban town after being in Philadelphia, it is a culture shock.
I think about what would have happened to me if I'd stayed back home and not moved. I still think one way or the other I would have made it, I really do. Like I said, I am a man of faith, and I am a man of God and I truly believe that everything is ordained for a purpose. I still think I would have made it, it just would have been a different path.
But I can't help but think about what my life would have been like had I stayed in Philly. I know what is back there, and I know what my friends deal with every day that I grew up with. My best friend, Willie 'Quasim' Jefferson, was killed on the streets of Philadelphia in October 2016, maybe a block away from the house he grew up in. We were friends from the time we were five years old, and we stayed in touch. He would come and see me when I was in college at Florida International, and he'd stay for months at a time with me because Philadelphia was so bad. The last time he went back, he was killed. I still remember getting a call after we'd played a game and I was told my best friend, my lifelong friend, was just killed. That hurt me, and it was tough to get through. I think about Willie all the time. And when I think about my life and my path and my opportunities, it makes me realize even more I was more fortunate. And it also makes me keep my buddies back home in my prayers. I try to encourage them and lead them in the right direction because I understand what they are going through. You just have to lean on your faith to get you through everything.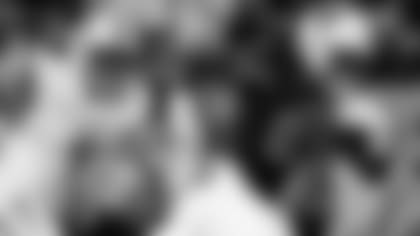 ---
---
I lean on my faith all the time. As a football player, it helped get me started in the NFL when I first got to Tennessee. And I leaned on it on December 6, 2018, and the months that followed. Everyone remembers that day – it's the day when running back Derrick Henry ran for 238 yards and four touchdowns against the Jaguars. He had that 99-yard touchdown run that will go down in team and NFL history. It was a great day, and a great moment, but it was a different day for me. When I think about the 99-yard run, it was bittersweet. I heard the crowd going wild, but I was on the ground, holding my knee as I was on the ground. Some people might not remember, but I suffered a serious knee injury on that play and had to be helped off the field. As everyone was celebrating, coach Mike Vrabel came over to me when I was on the ground and told me: 'Jonnu, we just took that thing 99 yards for you.' I was happy, but I also knew what was ahead because my knee was messed up. I had suffered an ACL injury before, so I knew the recovery is a long process. I just started praying, and I started getting mentally prepared for what I knew I'd be faced with. I ended up having surgery a few weeks later, and the road to recovery was a long one. I just had to keep the faith and be positive to get through it. And the way I see it is if I had to pick a play to go down, I would pick a play like that. You just have to keep the faith, and I knew whatever circumstances I would be faced with, I would have to deal with them. It wasn't easy, but I had to stay positive through it all, and I am back now and it's great to be back.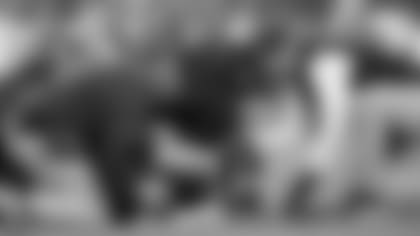 ---
---
And now more than ever, I don't take anything for granted.
I'm not sure people have noticed, but before every game I take a knee, say a prayer and I point up to the sky. I actually pray before every play, for many reasons. I realize each play could be your last play, so I always want to thank God for the opportunity to give me another snap and thank him for letting me play at this level and for blessing me in so many ways. I don't take any play for granted, and I give God thanks.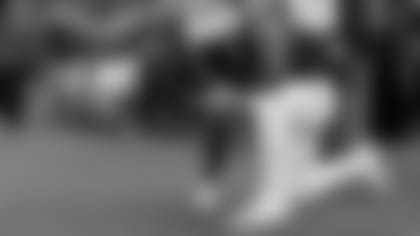 ---
---
When I look back at my path, and where I came from, I know I am fortunate to be here, playing in the NFL, playing a game I love. Everyone grew up in different circumstances and I always like to say my story could be a fairy tale to some people because I understand people have gone through far more treacherous things than I have. But my story could also be a horror story to some people, because that is just the world that we live in. I just appreciate the journey that I took because I believe it made me the man I am today. I am grateful to be where I am today.
In my mind, I am living my dream, and I thank God every day for it. I truly don't take anything for granted and I am trying to get everything I can out of it. I know I can't play this game forever – I know I can't live forever – but I am going to cherish every second of it all.