TENNESSEE TITANS vs NEW ENGLAND PATRIOTS
Saturday, Aug. 17 (Nissan Stadium)
6:00 PM CT
HOW TO WATCH, STREAM or LISTEN:
The game will be televised regionally on the Titans Preseason TV Network, including flagship WKRN-News 2 in Nashville. Play-by-play announcer Dan Hellie and analyst Charles Davis will call the action, and Cory Curtis will report from the sidelines.
Television: WKRN News 2
Play-by-Play: Dan Hellie
Analyst: Charles Davis
Sideline Reporter: Cory Curtis
Titans Preseason Television Affiliates:
Nashville/Flagship: WKRN Ch. 2 (ABC)
Bowling Green, Ky.: WNKY Ch. 40 (NBC 40.1/CBS 40.2)
Chattanooga, Tenn.: WRCB Ch. 3 (NBC)
Evansville, Ind.: WTVW Ch. 7 (CW)/WEHT Ch. 25 (ABC)
Honolulu, Hawaii: KHON Ch. 2 (FOX)
Huntsville, Ala.: WZDX Ch. 54.1 (FOX)/WAMY Ch. 54.2 (MyTV)
Jackson, Tenn.: WJKT Ch. 16 (FOX)
Johnson City, Tenn.: WJHL Ch. 11.2 (CBS)
Knoxville, Tenn.: WATE Ch. 6 (ABC)
Memphis, Tenn.: WLMT Ch. 30 (CW)/WATN Ch. 24 (ABC)
Radio: Titans Radio Network
Flagship: WGFX 104.5 FM-The Zone
Satellite Radio: Sirius 81, XM 81 SXM 226 (Streaming 830)
Play-by-Play: Mike Keith
Analyst: Dave McGinnis
Gameday Hosts: Rhett Bryan, Jonathan Hutton
Sideline Reporter: Amie Wells
STREAM THE GAME LIVE ON DESKTOP OR MOBILE DEVICES:
Within the Nashville television market, fans can livestream the WKRN broadcast for free on their mobile devices via TitansOnline.com or the Titans official app. Additionally, local fans can watch on desktop computers at TitansOnline.com.
** PLEASE NOTE** Fans will need to make sure they have the latest version of the Titans official app updated on their devices. The "WATCH LIVE" link will appear on all devices when the Titans-Patriots game window begins (typically a few minutes prior to kickoff).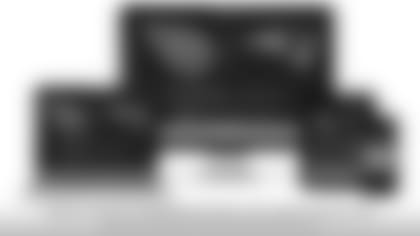 NOT INSIDE THE TITANS VIEWING MARKET?
NFL Game Pass delivers fans unprecedented access to live, out-of-market Preseason games, while ALL FANS can access replays of every Regular Season game, all year long.
To watch games like the pros, check out Coaches Film, which shows all 22 players on the field at once. Don't have time to watch the full game? Check out Condensed Games, where fans can watch an entire game in around 45 minutes.
NFL Game Pass also provides access to:
• Live Hometown Audio - Listen to the localized radio feed of every Titans game.
• Situational Search - Seamlessly combine multiple search criteria to filter plays down to an exact in-game situation. Find out what the Titans like to call on 4th down when the game is on the line.
• Game Archives - Relive any Titans game from 2011-2017.