NASHVILLE, Tenn. – Shawn Witten of Elizabethton High School has been named the 2019 Tennessee Titans High School Coach of the Year after leading his football team to a 15-0 season and winning the Class 4A state championship.
Coach Witten is 121-41 in 13 seasons at Elizabethton. Witten outscored his opponents 181-46 in the postseason, including a 30-6 win over Springfield in the Class 4A Blue Cross Bowl. The 2019 title is the first state championship for both Coach Witten and Elizabethton under the TSSAA's modern playoff format that was established in 1969.
"Shawn Witten is a great coach who we are proud to recognize," said Josh Corey, Tennessee Titans Football Outreach Manager. "In his 13 seasons at Elizabethton, he has created a strong program that embodies many of the qualities that we celebrate at the Tennessee Titans. The success that he and his team have had this season, culminating in a State Championship title, speak to the hard work and dedication that they devote to their craft. We look forward to the continued success of Coach Witten and the Cyclones."
As the 2019 Tennessee Titans Coach of the Year, Witten will receive a grant in the amount of $2,000 from the Titans Foundation to benefit his football program, as well as an all-expense paid trip to the 2020 Pro Bowl in Orlando, Fl.
Coach Witten's selection also qualifies him for the Don Shula NFL High School Coach of the Year award, honoring high school football coaches that display the integrity, achievement and leadership exemplified by the coach with the most wins in NFL history, Don Shula. The Don Shula NFL High School Coach of the Year award winner – announced in January – receives $10,000 and his high school football program is awarded $15,000.
The Titans' High School Coach of the Year award is an extension of the High School Game of the Week and Coach of the Week programs. Each Coach of the Week (11 total) received a grant from the Tennessee Titans in the amount of $1,000 to benefit his school's football program. All 12 award winners – 11 Coach of the Week winners and the Coach of the Year – will be recognized during the Titans vs. Saints game on Sunday, December 22.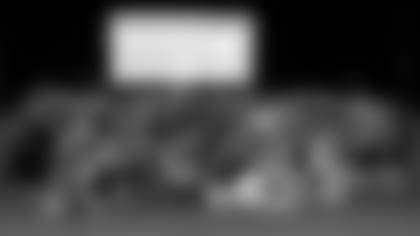 2019 Game of the Week/Coach of the Week award winners:
August 30: Henry County at Beech / Anthony Crabtree, Beech
September 6: McCallie at Brentwood Academy / Ralph Potter, McCallie
September 13: Gallatin at Mt. Juliet / Chad Watson, Gallatin
September 20: Oliver Springs at Greenback / Greg Ryan, Greenback
September 27: South Pittsburg at Red Bank / Vic Grider, South Pittsburg & Chris Brown, Red Bank
October 4: Page at Summit / Charles Rathbone, Page
October 11: Whitehaven at White Station / Rodney Saulsberry, Whitehaven
October 18: South Gibson at Covington / Scott Stidham, South Gibson
October 25: Lake County at Greenfield / Josh Puckett, Lake County
November 1: Boyd Buchanan at Knoxville Grace / Rusty Bradley, Knoxville Grace
Previous Coach of the Year award winners:
1999 - Jim Wilson, Glencliff High School
2000 - Tom Weathers, Red Bank High School
2001 - Ralph Potter, McCallie High School
2002 - Robert Lassiter, Gallatin High School
2003 - Jeff Morris, Milan High School
2004 - Buck Coatney, Knoxville Fulton High School
2005 - George Quarles, Maryville High School
2006 - Philip Shadowens, Smyrna High School
2007 - Ralph Thompson, Maplewood High School
2008 - Scott Blade, Hillsboro High School
2009 - Anthony Crabtree, Beech High School
2010 - Gary Rankin, Alcoa High School
2011 - James Counce, Henry County High
2012 - Rodney Saulsberry, Whitehaven High School
2013 - Darren Bowling, Union City High School
2014 - Ingle Martin, Christ Presbyterian Academy
2015 - Scott Blade, Independence High School
2016 - Rodney Saulsberry, Whitehaven High School
2017 - Cody White, Brentwood Academy
2018 - Kevin Creasy, Oakland High School