Tennessee Titans Playmakers
The annual celebration aims to honor remarkable women associated with the Titans and have made a positive impact on their community. Championed by Titans controlling owner, Amy Adams Strunk, Playmakers offers an opportunity to utilize the Titans platform shining a light on influential and trailblazing women.
This year, the Titans have partnered with Bridgestone to highlight four influential women within the community throughout the entirety of the week leading up to and during the November 27 game against the Cincinnati Bengals.
INTRODUCING THE PLAYMAKERS OF 2022
KIMBERLY S. CLAY, PhD, MPH, MSW
Founder and CEO of Play Like a Girl
Dr. Kimberly S. Clay is the Founder and CEO of Play Like a Girl, a Nashville-based non-profit organization working to level the playing field for girls by leveraging the skills gained from sport to propel young women into male-dominated careers in science, technology, engineering and mathematics (STEM). Since its inception, Play Like a Girl has reached over 25,000 girls and young women across the United States and Canada, as well as in Africa and the Caribbean.Dr. Kim began her career as a public health analyst at the Centers for Disease Control and Prevention. Early in her career, she saw the gender gap in education and health firsthand while working in underserved communities across the South. This led her to establish Play Like a Girl during her doctoral studies in health education. In 2007, she returned to the classroom—this time, as a tenure-track professor—at the University of Georgia where she taught and conducted research exploring long-term cancer survivorship in women.
Dr. Kim is a graduate of Xavier University of Louisiana, Tulane University Schools of Public Health and Social Work, and the University of Alabama at Birmingham, where she received her PhD in Health Education and Promotion. Her work on behalf of young women has earned her the following national recognitions: Daily Point of Light Award; Toyota Everyday Hero; Xavier University's 40 Under 40; and, Nashville Business Journal's 50 People on the Move, among others. She is a semi-finalist for the 2020 L'Oréal Women of Worth Award.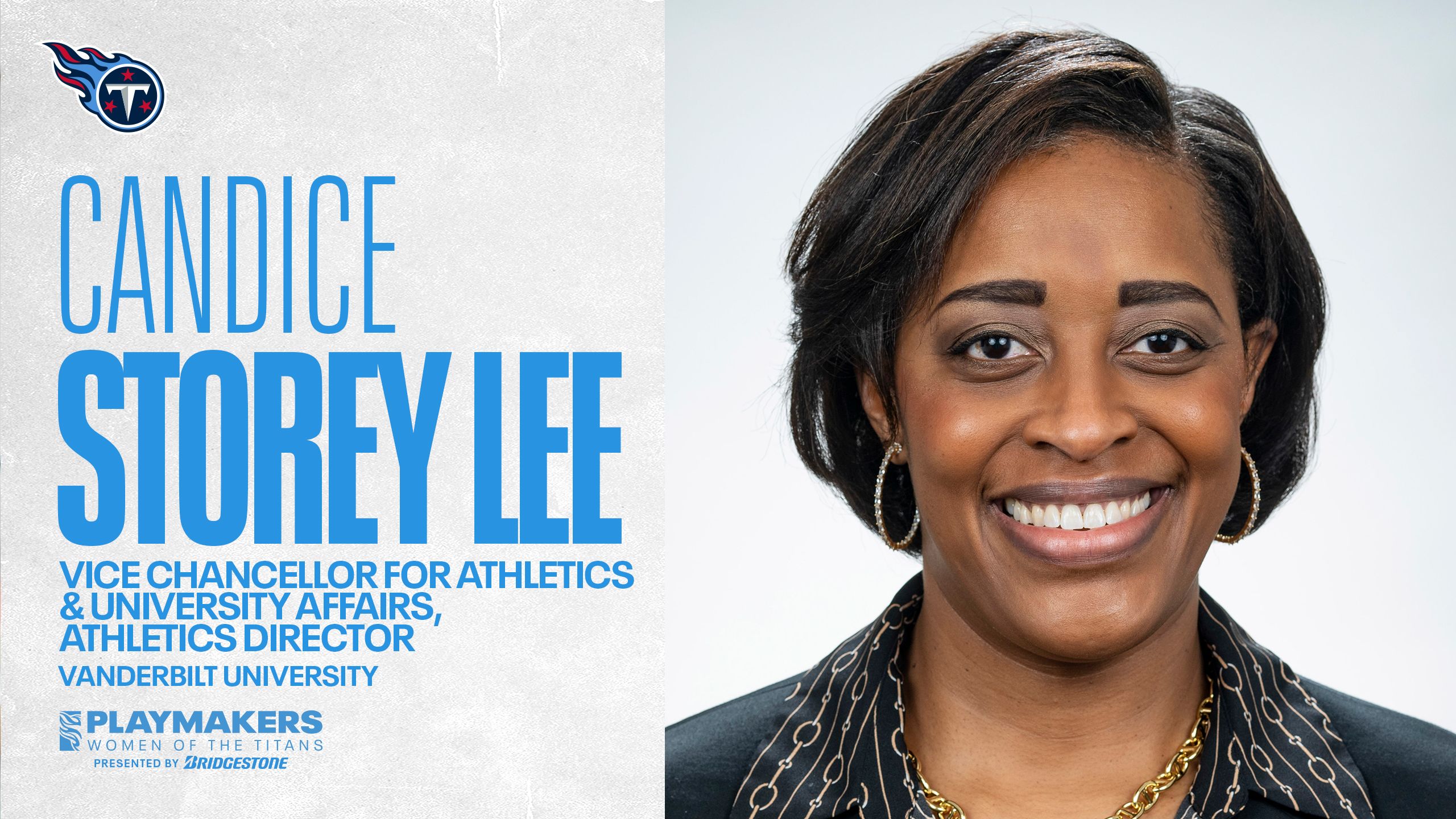 CANDICE STOREY LEE
Vanderbilt's Vice Chancellor for Athletics and University Affairs and Athletic Director
Named to the position on May 21, 2020, Lee is Vanderbilt's first female athletic director and the first Black woman to head an SEC athletics program.
A former member of the Vanderbilt women's basketball team, Lee has earned undergraduate, masters and doctoral degrees from Vanderbilt's esteemed Peabody College of Education and has been an inspirational leader in athletics and the wider Vanderbilt community ever since arriving on campus as a freshman in 1996-97.
Lee began her athletics administration career at Vanderbilt in 2002, serving first as an academic adviser and then compliance director. Working under the late athletic director David Williams, Lee was named the department's senior woman administrator in 2004, a responsibility she held until 2020. She also assumed the title of deputy athletic director in 2016, overseeing the day-to-day operations of the athletic department and serving as the sport administrator for football and women's basketball.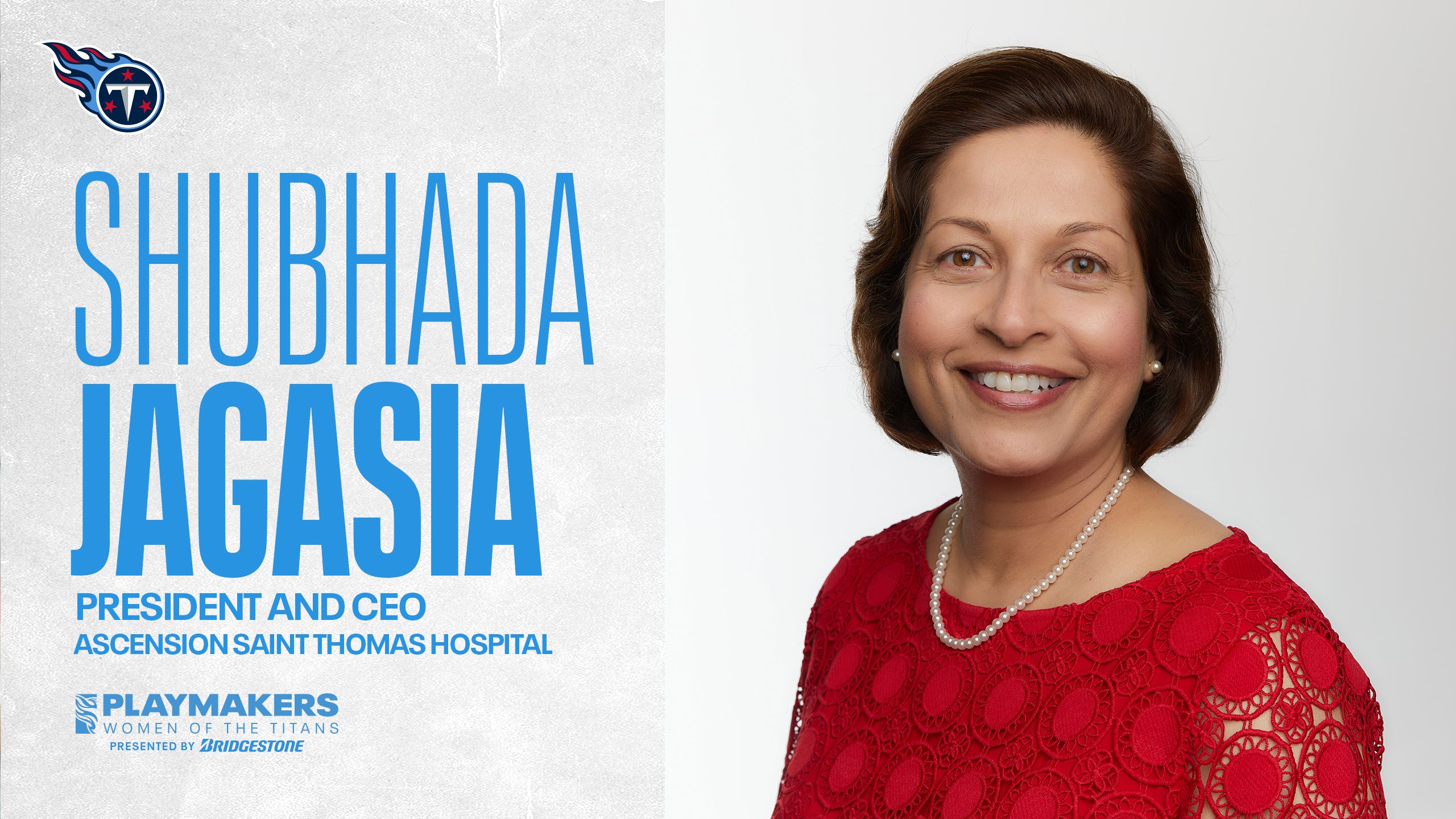 SHUBHADA JAGASIA, MD, MMHC
President & CEO, Ascension Saint Thomas Hospital
Dr. Jagasia joined Ascension in May 2021 as President and CEO of Ascension Saint Thomas Hospital, Midtown and West campuses, two of the largest hospitals in Middle Tennessee, with 1224 licensed beds.
Dr. Jagasia has overseen Midtown's $300 million master plan renovation that includes construction of a surgery and critical care tower, a dedicated spine institute, a women's hospital within a hospital, a state-of-the-art cancer center and a new medical office building. At the West campus, she has focused on the robust cardiovascular service line, expansion of the heart and kidney transplant, neurosciences and critical care programs.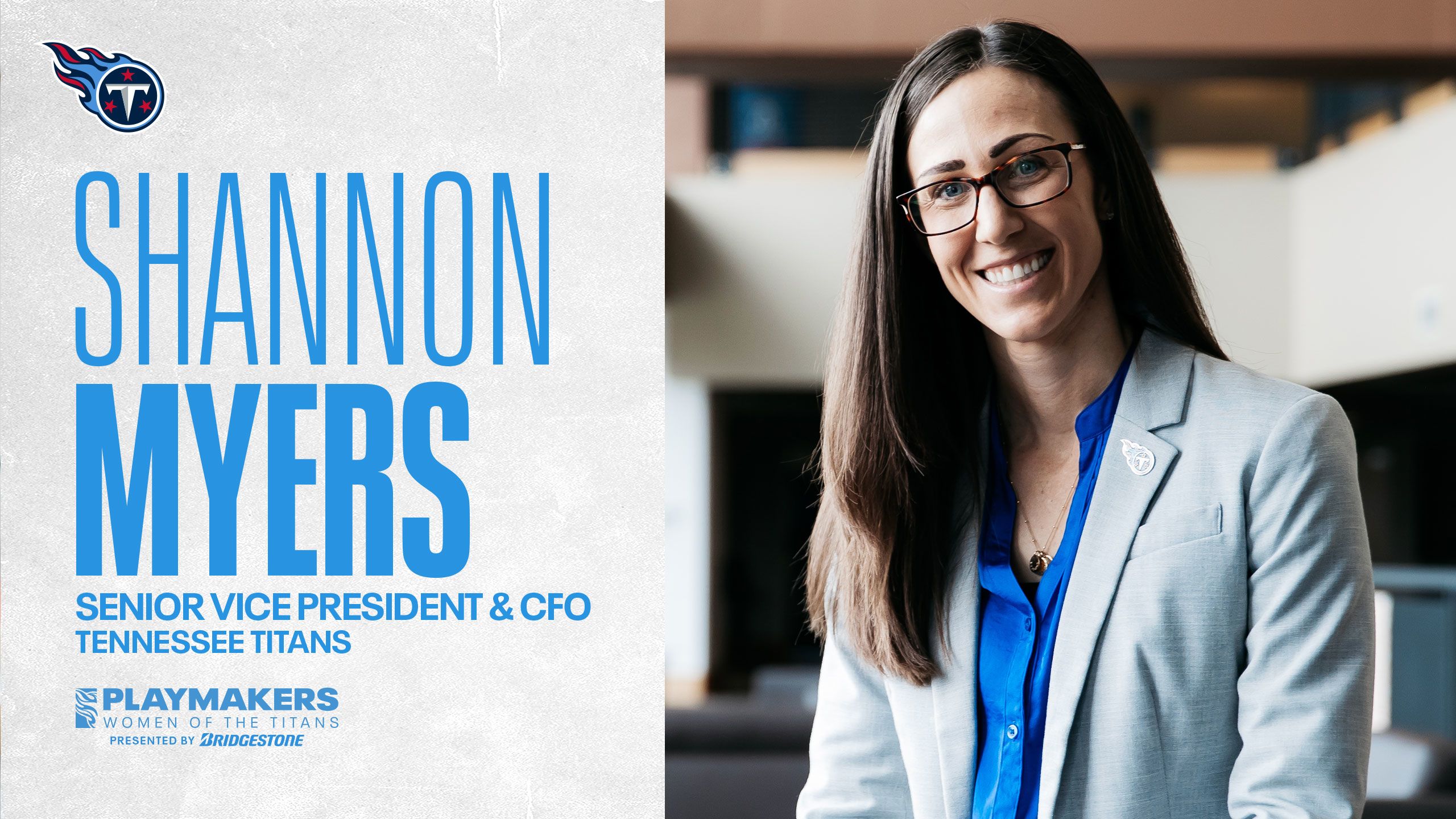 SHANNON MYERS, CPA
Senior Vice President & CFO for the Tennessee Titans, Nissan Stadium, Tennessee Titans Foundation
Shannon Myers is Senior Vice President & Chief Financial Officer for the Tennessee Titans, Nissan Stadium and the Tennessee Titans Foundation. Shannon joined the NFL franchise in March of 2021.
In her current role she oversees both financial operations and human resources, focusing on the financial health of the business in addition to the health and wellbeing of its employees.
Watch Features on Titans Playmakers