We invite you to learn more about the impact of each participating player by exploring their unique community work, as well as personal stories and interviews revealing their call to action.
Below is a list of non-profits supported through We Stand For by individual players and at the club level. Support ranges from monetary contributions and sponsorships to co-hosting events and programs.
• 16 Ways Foundation: encourages young people to be the best they can through education, physical activity and mentorship
• 2nd & 7 Foundation: promotes reading by providing free books and positive role models to kids in need while encouraging young athletes of the community to pay it forward
• JDRF: leads the global type 1 diabetes research effort
• Men of Valor: equips men in prison to re-enter society as men of integrity
• Northwest Family YMCA: works side-by-side with their neighbors in northwest Nashville to ensure that everyone, regardless of age, income or background, has the opportunity to learn, grow and thrive
• Oasis Center: offers a broad spectrum of programs to help young people in Middle Tennessee move into a happy, healthy and productive adulthood
• Project Return: solely dedicated to the new beginnings of people who are returning to the community after incarceration
• Purpose Prep Academy: ensures all kindergarten through grade four students achieve the academic skills, knowledge and ethical foundation to be set on the path to college
• Ross Initiative in Sports for Equality (RISE): an alliance of sports professionals using sports to bring people together to promote understanding, respect and equality
• Tennessee Coalition for Sensible Justice: advocate for reforms that enhance public safety, promote rehabilitation and re-entry, and save taxpayer dollars
• The Casey Fund: supports community-based organizations that address the needs of at-risk youth and formerly incarcerated people
• The Delanie Walker Gives Back Foundation: provides inner city and low-income children with educational opportunities and resources to reach their full potential
• United Way of Metropolitan Nashville: creates strategic, scalable solutions focused on education, financial stability and health
• YWCA: dedicated to eliminating racism, empowering women and promoting peace, justice, freedom and dignity for all
Non-Profits Supported Through We Stand For: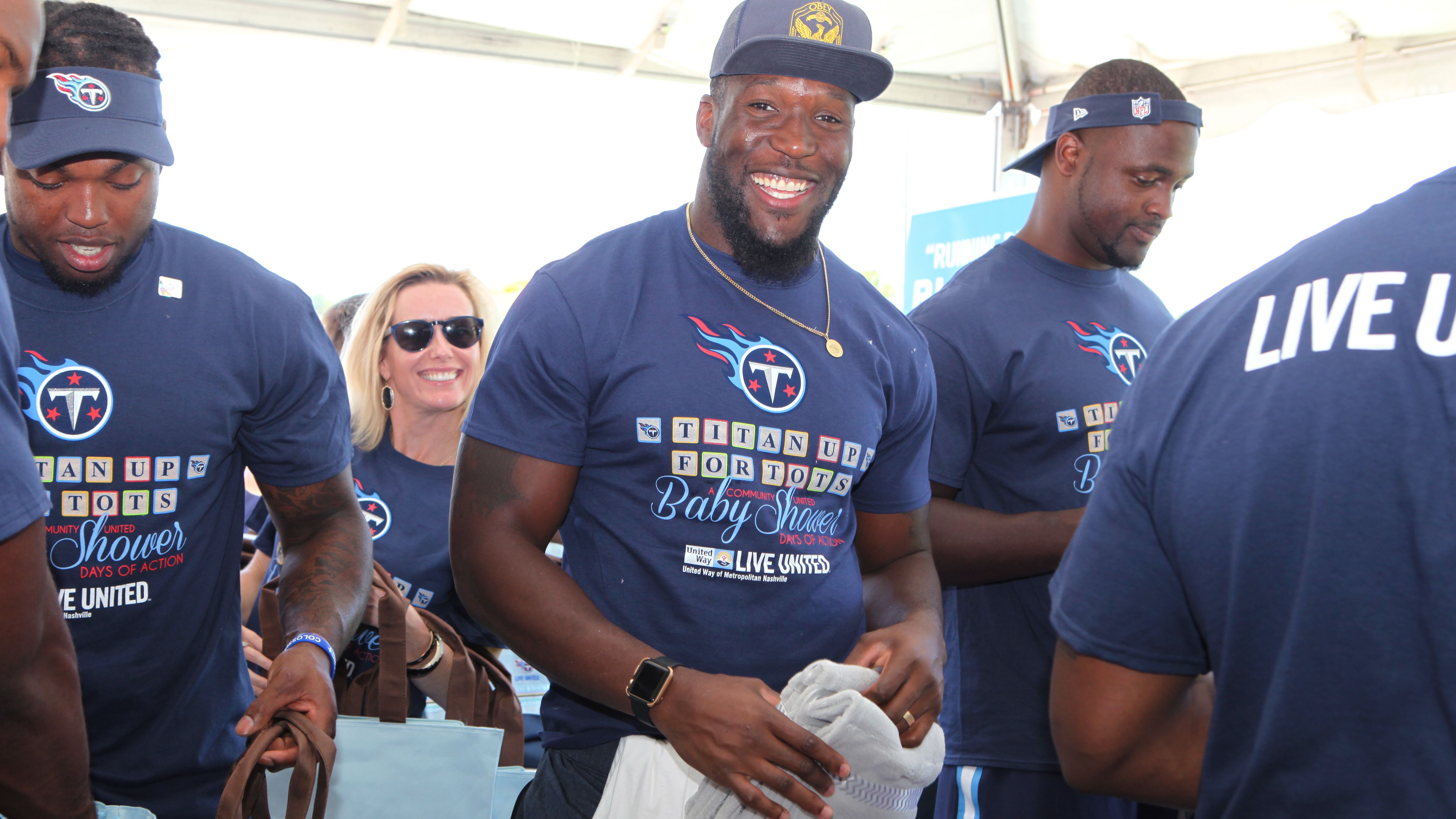 Brian Orakpo
My parents are from Lagos, Nigeria. They came here with the American dream, wanting a better life. And I have to say that's exactly what they gave me. My dad's brother left Nigeria first and my parents followed. There was – and still is – a big Nigerian population in Houston.
At first they ran a Nigerian food store. They brought their culture to Houston, to that community. That's how we first got started, how we made a living. Eventually both my parents were able to go to college and get their education at Texas Southern University.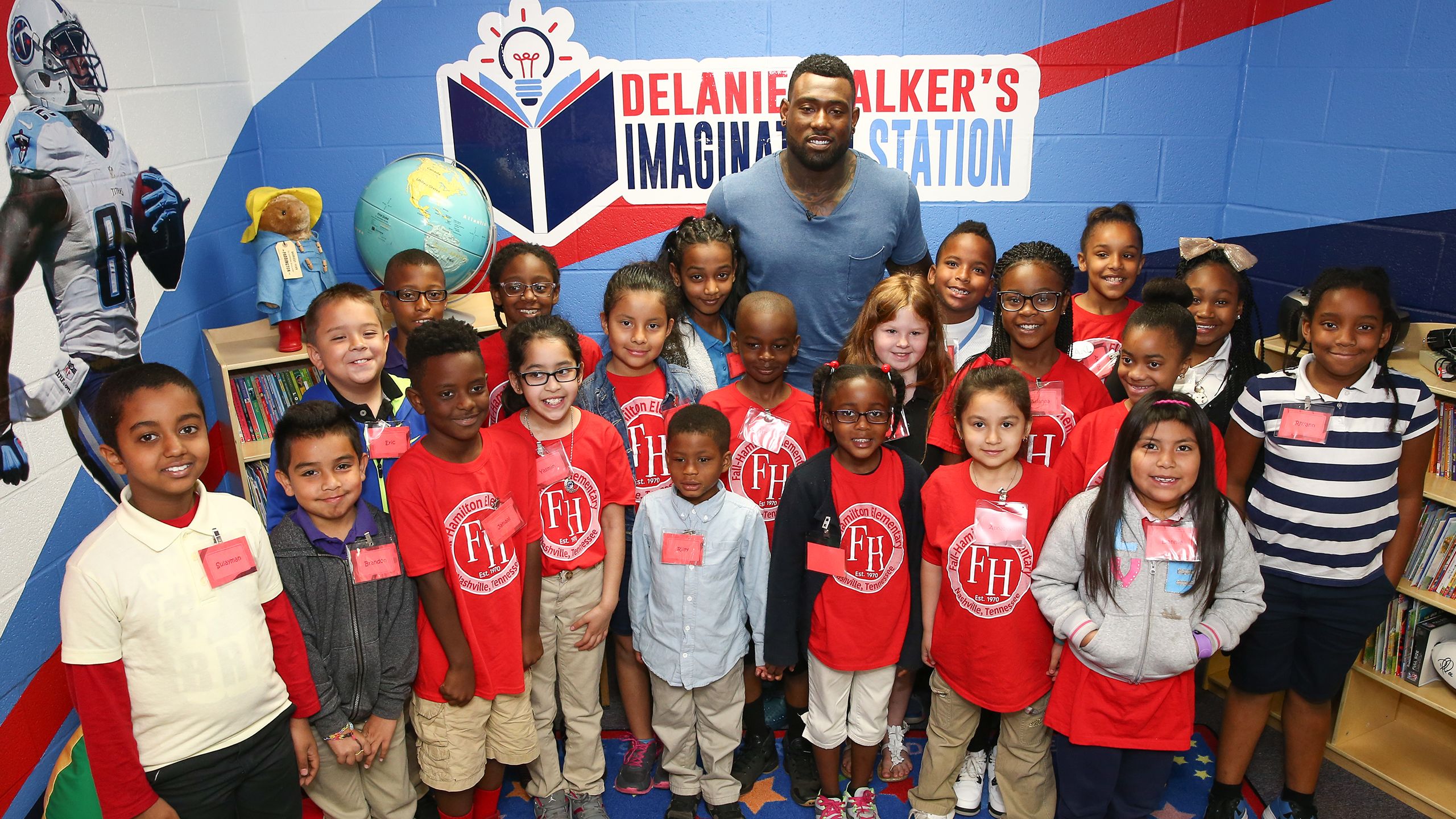 This is my Story | by Delanie Walker
I traded a beer for my first tattoo at age 13. We were in a Motel 6, drinking and making noise. I was with older guys. I was so big for my age, I always hung out with the older guys.
The man in the room next to ours heard us stirring up trouble and came over asking if we had any alcohol. He said he could do tattoos.
IN MY OWN WORDS // by Jon Robinson
One email spawned so many memories…..see, our community relations staff asked for a letter I penned back in 2013. At that time, I was the Director of College Scouting for the New England Patriots…and as I scrolled through Facebook to find the letter, I passed through so many things that have gone on in just 5 short years. So many things to be proud of…my girls and how they've grown, the awesome job my wife Jaimie has done raising them, the funds we have raised for JDRF (Juvenile Diabetes Research Foundation)…our time in Tampa with the Bucs, all the great people we met there….and our homecoming, back to my home state of Tennessee, as GM of the Tennessee Titans…our team, our fans, our friends, our community….Thank You!!!.....From Go Pats, to Go Bucs…..the 2 words I waited 15 years to say…..Titan Up!!!!